This week, Kenny Omega sat down for an interview with Scorpio Sky and Funhaus creator James Willems on AEW's Wrestling with the Week podcast.

What is it like to be a champion in America after being a Champion in Japan?
It's very odd, I mean if you would have asked me how I see myself years from now, I never would have said I'm going to be a full-time wrestler in America. I thought for sure I was going to retire in Japan, heavily leaning towards living in Japan for the rest of my days. Of course visiting Canada, maybe doing the odd thing in America because we were trying to crossover anyway.

So it's really surprising. It just goes to show you, you can't really plan for these things 100%. We could never really plan for this phenomenon that is AEW. We could never really plan for the pandemic, but we're rolling with the punches. I'm rolling with all these belt reigns, which is a blessing, but a curse because as a champion you get high-quality matches, you become the focal point of shows, but at the same time there is a schedule that is required.

The demand for your body, your health, and your psychological health as well. There's a lot that goes into being a champion. It's cool to look at the pictures, and say "Wow, look at all these belts", but then I think man… I have to defend these, I've got to make time to defend these, I've got to be that guy for the company. Just count the days in a week that you have available that you have to do it, it's requiring a lot of multitasking. But I'm still hanging on. I can do it right now, so I'm going to do it. Maybe my last hurrah, but I'm doing it.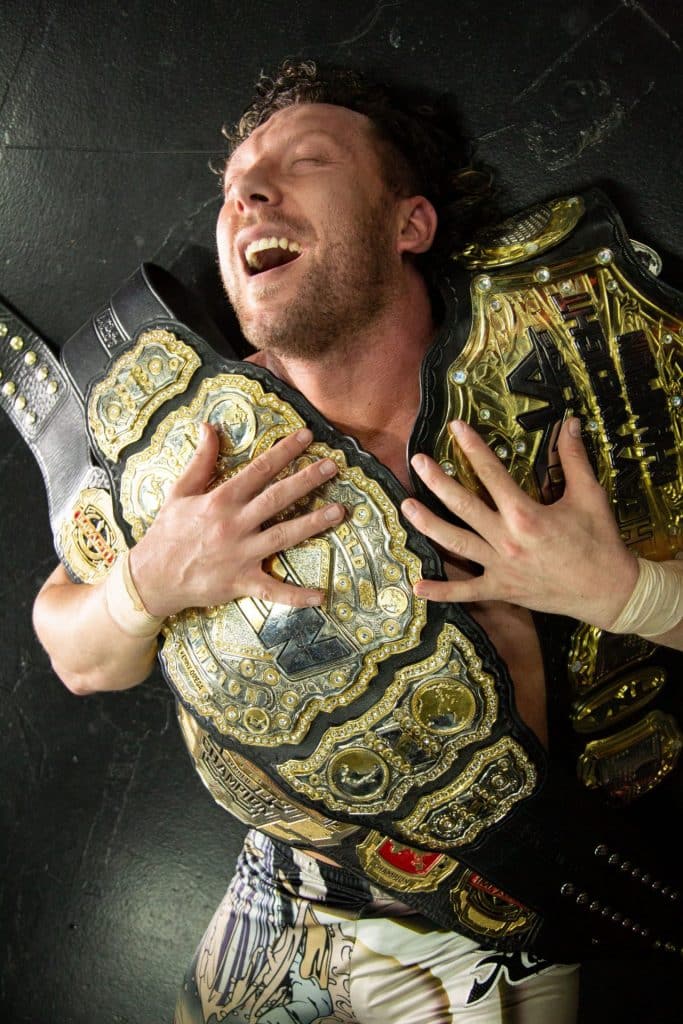 Kenny elaborates on not having a ton of spare time to do his other passions like gaming.
So I went from AEW to Impact, and then I came home and had a block of time off but I really needed to get some medical treatments done for my aches and pains, so I went up to Baltimore, came back for a portion of the day for a set of tapings. I finally started Resident Evil Village. Resident Evil is probably one of my most beloved series of all time. So any time they have a numbered entry that comes up, that becomes what I look forward to the most. I look forward to the most but I want to savor every moment in that world. So I'm not trying to burn through it, so I didn't want to use that day to beat the entire game. As crazy as that sounds, cause I could have. I wanted to just feel comfortable and immerse myself in that world. I had most of the day off, I got about 4 hours in, and I feel I'm at a happy place with it.
You can watch Scorpio Sky and James Willems' full interview with Kenny Omega, and watch Wrestling with the Week, every week, on AEW's Youtube channel!