The wrestling world has so many amazing strikers, especially the international wrestling scene. One of the best among them is Pro Wrestling NOAH's Katsuhiko Nakajima. Arguably NOAH's best pure striker, he is a highly decorated champion who has accomplished so much despite only being in his early thirties. Throughout his career, Nakajima has won numerous titles and set several age records. As both a tag team and singles competitor, he has gone head to head with many of the international wrestling scene's absolute best and compete in Japan's biggest wrestling promotions. After finding his permanent home in Pro Wrestling NOAH, he has gone on to become one of the company's biggest stars.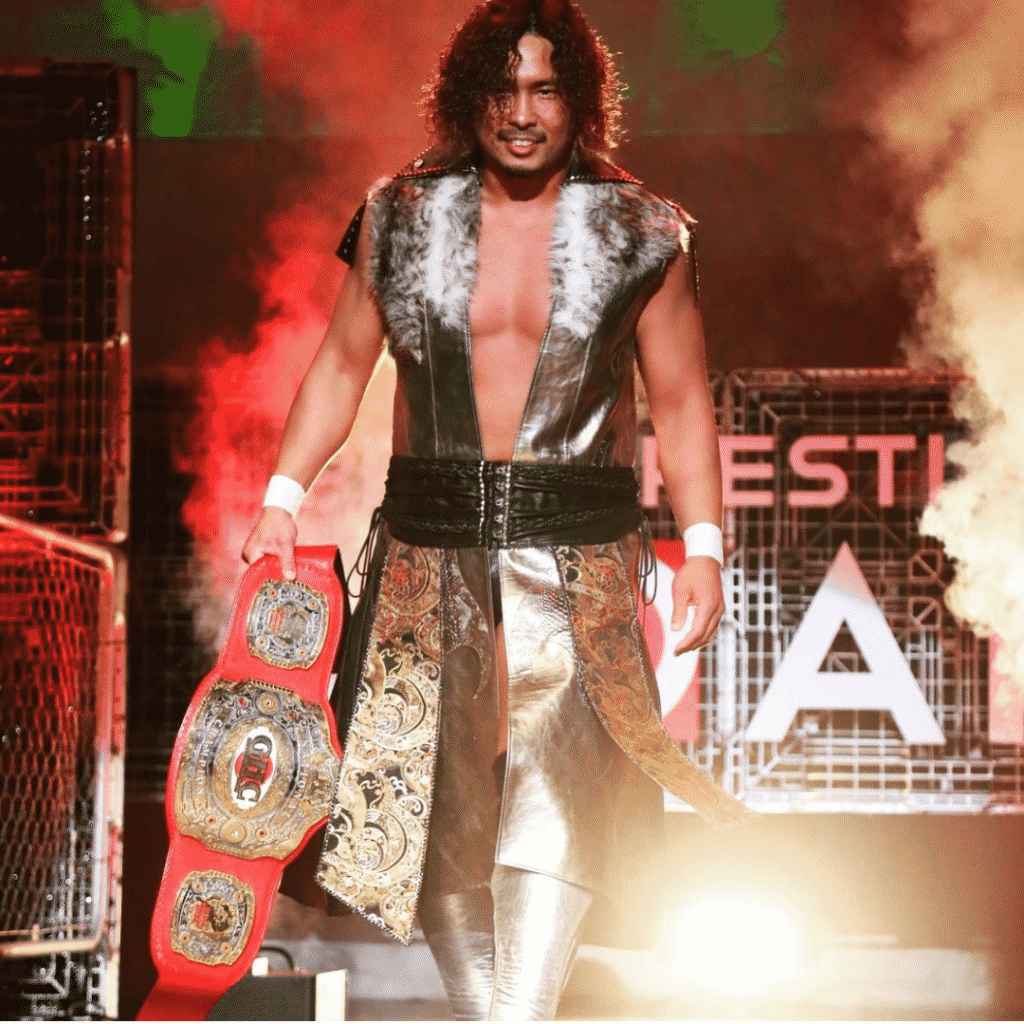 Already an accomplished karateka, Katsuhiko Nakajima's career began in December of 2002. Only fourteen years old at the time, he made his debut for Riki Choshu's World Japan promotion in an MMA match against Jason Leigh, who he defeated via knockout in just one minute and thirty-five seconds. Nakajima would make his true pro wrestling debut on January 5, 2004 in the main event of World Japan RESOLUTION where he would lose via submission to future New Japan Pro Wrestling stalwart, Tomohiro Ishii. He would remain with World Japan for a short while even wrestling the original Tiger Mask, Satoru Sayama, before moving on to Kensuke Office that April.
This would lead to a massive opportunity for the gifted young wrestler. On May 3, 2004, he would make his debut for New Japan Pro Wrestling in the historic Tokyo Dome in a losing effort against industry legend, Jushin Thunder Liger. It would also lead to one of the most crucial relationships in his life and career. Kensuke Sasaki would become his mentor as well as a beloved father figure to him. Nakajima would even live with the Sasaki family for a while. Kensuke Sasaki and wife, Akira Hokuto consider him a member of the family to this day.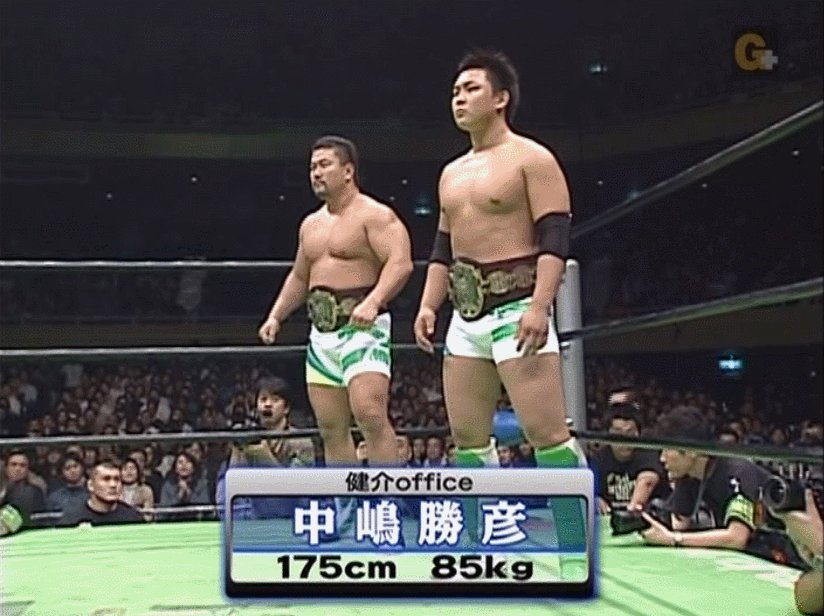 The next day, Nakajima would make his debut for All Japan Pro Wrestling in a six man tag team match where one of his partners was the legendary Toshiaki Kawada. There he would make history as the youngest wrestler to ever compete in the Champion Carnival and the youngest ever World Junior Heavyweight Champion. Throughout the rest of 2004, Nakajima would continue to compete for New Japan and All Japan, even competing in that year in that year's Best Of The Super Juniors. He would also reach the finals of the Young Lions Toukon (fighting spirit) tournament where he would lose to the future Funky Weapon, Ryusuke Taguchi.
That June, Nakajima would get the first championship opportunity of his career when he and mentor, Kensuke Sasaki, went head to head with Masanobu Fuschi and Genichiro Tenryu for the All Asia Tag Team Championships in a losing effort. That September he would also debut for Dragon Gate. His rookie year would end with him being chosen as the 2004 Tokyo Sports Rookie Of The Year.
The following year would see him win the 2005 Fighting Spirit Award which he would later win again in 2016. Nakajima would debut for Pro Wrestling ZERO-1 MAX where he'd defeat Osamu Namiguchi for the WWA World Light Junior Heavyweight Championship. Whether or not this run can be considered part of the official part of the title's lineage is often disputed – most likely due to his age at the time. Nakajima's reign would last from August of 2005 to June of 2006 when he dropped the title to Tatsuhito Takaiwa. On July 18, 2005 he would debut for his future home promotion, Pro Wrestling NOAH. Just like his NJPW debut, his first appearance in NOAH would happen in the Tokyo Dome. This time it was in a six man tag team match.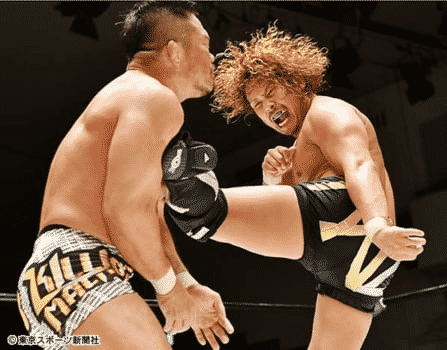 Nakajima would continue teaming with Kensuke Sasaki throughout the remainder of 2005. That November, they would face Kenta Kobashi and Go Shiozaki in an intergenerational tag team match. ln classic NOAH form, two puroresu icons and their proteges went to war in a hard hitting match. Pro Wrestling NOAH is where Nakajima's career would truly take off, and he would officially sign with the company in December of 2015. He would also make appearances in Big Japan and MIchinoku Pro.
Over time, Nakajima would find himself competing against the likes of Taka Michinoku, Tomoaki Honma, Katsuyori Shibata, and former WWE Superstar D'Lo Brown. He would also cross paths with Shuji Kondo who had a hand in training Kota Ibushi. In NOAH, he would go up against the likes of Go Shiozaki as well as KENTA. His appearances in Ring Of Honor would see Nakajima go head to head with other future stars like the Best Bout Machine, Kenny Omega, and the American Dragon Brian Danielson.
In 2016, he would declare himself a free agent. That summer, he made a brief return to New Japan, competing in G1 CLIMAX 26. That year's G1 would also feature another NOAH star, Naomichi Marufuji. Nakajima would later focus more on his work in Pro Wrestling NOAH. Throughout his time in NOAH, Nakajima has achieved some of the promotion's highest honors and won multiple awards. He would have one reign as GHC Heavyweight Champion, one reign as GHC National Champion, three reigns as GHC Junior Heavyweight champion, and five runs as GHC Tag Team Champions with both Masa Kitamiya and Go Shiozaki.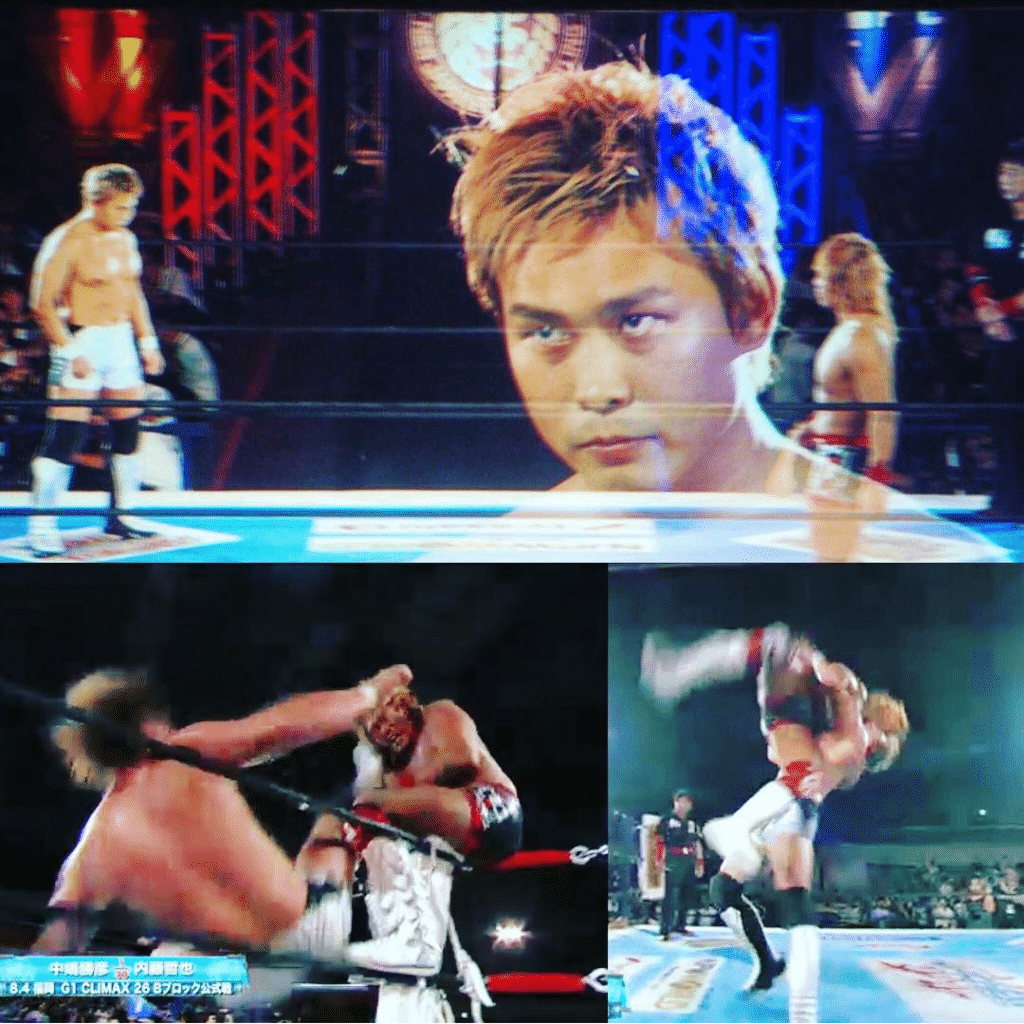 His rivalry with Go Shiozaki would ultimately become a successful partnership with the formation of AXIZ in 2018. It wasn't long before the team became one of NOAH's popular attractions. Their popularity along with the rise of other up and coming stars, like Kaito Kiyomiya and Kenoh, helped carry NOAH through some pretty tough times when the company appeared to be in very rough shape. By 2020, NOAH was on the comeback trail, and AXIZ was the team to beat.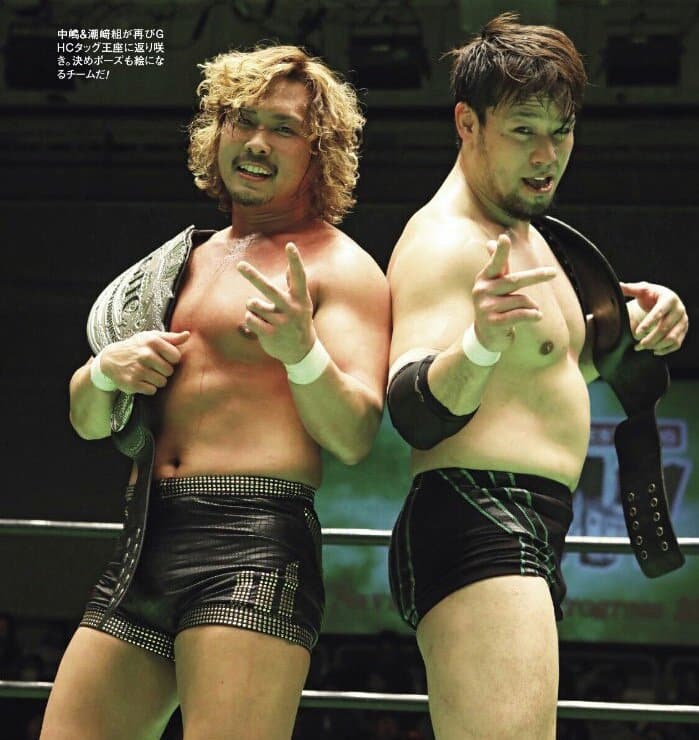 Things would take a sad turn that August after a shocking betrayal. Nakajima turned on Shiozaki and joined Kenoh's faction, KONGOH after AXIZ had failed to capture the GHC Tag Team Championships from Sugiura-gun. With the former partners now at war, there was only one thing standing in the way of Nakajima's goal of beating Shiozaki for the GHC Heavyweight Championship heading into the annual N-1 Victory tournament.
That obstacle was Shiozaki's protege, Kaito Kiyomiya, who Nakajima found himself face to face with at the tournament finals. He would ultimately defeat the Young Ace but fail to unseat Shiozaki as champion. There may be more twists and turns in this ongoing feud as 2021 draws closer. With NOAH set to return to Nippon Budokan in February, fans are definitely in for some serious fun. This really could mean great things for the company as it moves toward the future.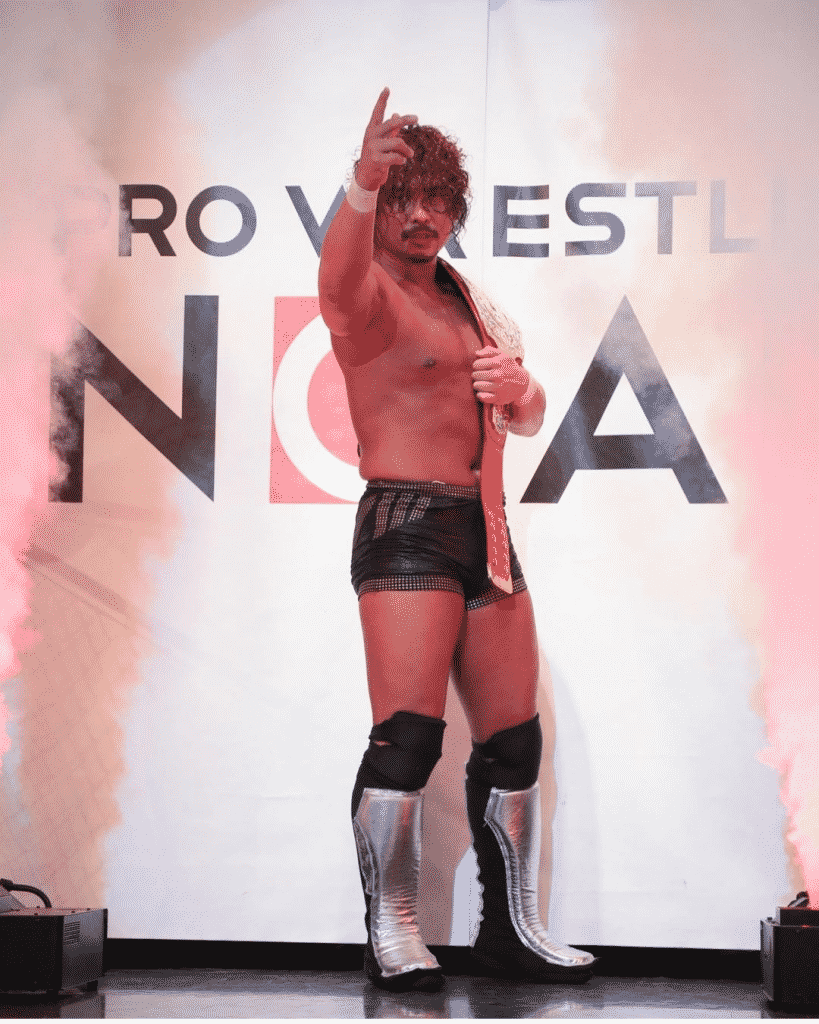 From teen prodigy to established veteran, Katsuhiko Nakajima is another talented performer whom NOAH is hedging their bets on. His credibility will definitely be a contributing factor in the promotion's future success. With his track record, he is on the road to becoming a true icon of the Japanese wrestling culture just like his mentor, Kensuke Sasaki. It's pretty safe to say that history will never forget the Genius Of Kick known as Waruhiko.