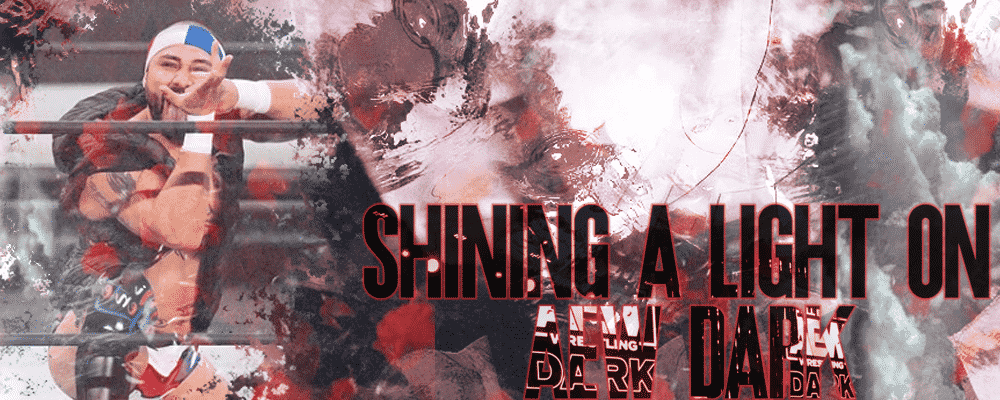 AEW's weekly YouTube show 'AEW Dark' has presented a platform for independent wrestlers to showcase themselves to an audience of over 200,000 each week. For fans of AEW Dark, they have been given the experience of seeing a number of talented superstars like Will Hobbs, Top Flight, and Red Velvet get their start within an AEW ring. Each week we focus on one talent from AEW Dark who has stood out and shine a light on them to give an idea about who they are and where they come from.
This week we shine a light on an incredibly talented performer who has had quite the journey before finally landing in an AEW ring. Danny Limelight is a former Marine of ten years who made the jump into professional wrestling a few years before exiting the service. Now after many years of training Limelight has had an incredible year getting opportunities with both NJPW and AEW to really shine.
Danny Limelight is a Puerto Rican superstar born and raised on the Southside of Williamsburg Brooklyn. Growing up on the southside of Brooklyn can bring its share of trials and tribulations and that was no different for Limelight. Coming from a humble but large family his parents did what they had to in order to get by. His mother was a college dropout and his father was a drug dealer so things weren't always easy but they tried their best. While his parents worked hard to create a stable environment, Limelight still struggled personally, he had difficulties in school and was kicked out of two different high schools in his senior year. Through struggle and sacrifice, Limelight looked to find his triumph as he set out to carve a new future.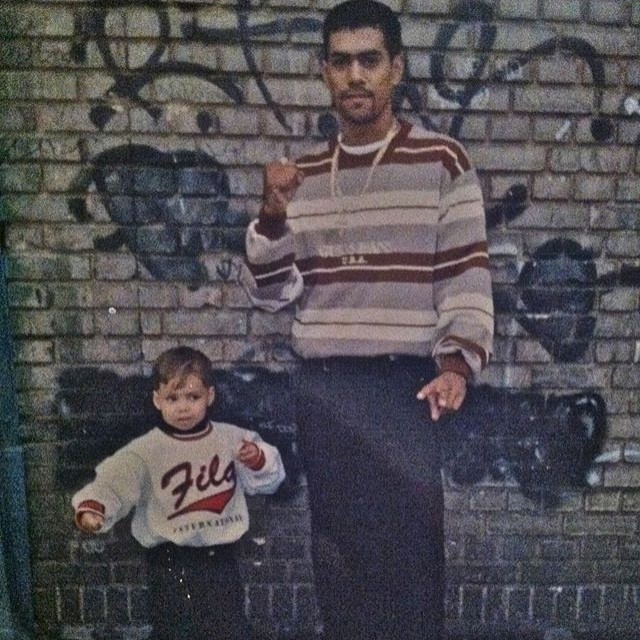 While at lunch at his third highschool of his senior year Limelight was approached by a Marine recruiter who convinced him to stop by his office in exchange for some free pizza. While meeting with another recruiter, Limelight was challenged and told he didn't have what it took to become a Marine. The recruiter suggested he try another branch of the military. Limelight briefly considered this option before immediately changing his mind, setting his sights on proving the recruiter wrong and becoming a marine.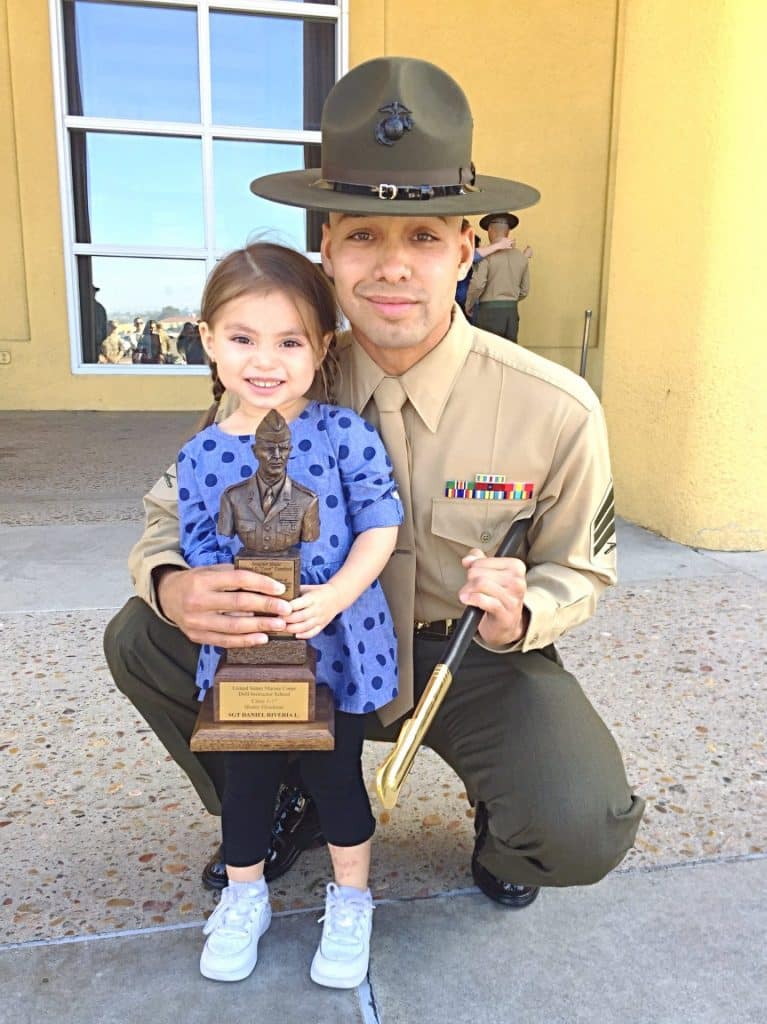 He would go on to do just that, as he went to bootcamp in Parris Island South Carolina before completing combat training. After graduating as a distinguished graduate, he received orders to serve in Japan. From there, he would deploy to countries like Australia, Thailand, Cambodia, and Malaysia getting to experience a wide variety of cultures. He would serve as a Marine for ten years, achieving the rank of Staff Sergeant. He would also become a Marine Drill Instructor where he would graduate at the top of his class, and helped make over 350 Marines in the process.
As a child, Limelight had interests in professional wrestling but didn't have much of an idea as to how he could get involved. Some of his earliest wrestling memories include watching The Undertaker and Shawn Michaels in the Hell in a Cell match at Bad Blood 97. This match piqued his interest, but it was the electricity of another superstar that eventually made him a fan. The Rock was one of Limelight's favorite superstars growing up, and after briefly taking a break from watching wrestling, he would pick up one of The Rock's wrestling DVDs in 2014. While watching the DVD, Limelight decided to take his girlfriend to a show and purchased some tickets to an upcoming WWE event. He noticed one of his marines was also going to be attending the event and reached out to him. He found out they were training with a promotion called SoCal Pro and linked him some of the information.
Limelight would train at this promotion while still in the Marines in August of 2014, and have his first match in October of the same year as part of a battle royal. He would have his debut singles match in December against Mike Camden for the Golden State Title as the main event match. Eventually, in 2015, Limelight and SoCal Pro parted ways, opening the door to new opportunities for Limelight that would eventually become very important for the young superstar. He would continue working with FCW (Finest City Wrestling) after leaving SoCal Pro, before eventually receiving a call from Dave Marquez with Championship Wrestling from Hollywood. Marquez had an idea to bring Limelight in with another superstar named Gino Rivera and make them a tag team named Los Primos Rivera.
During this time, Limelight would get many opportunities to wrestle for various Southern California Independent promotions. While he continued to work with FCW and Championship Wrestling from Hollywood, he would also wrestle for The United Wrestling Network, Baja Stars USA, and Empire Wrestling federation among others.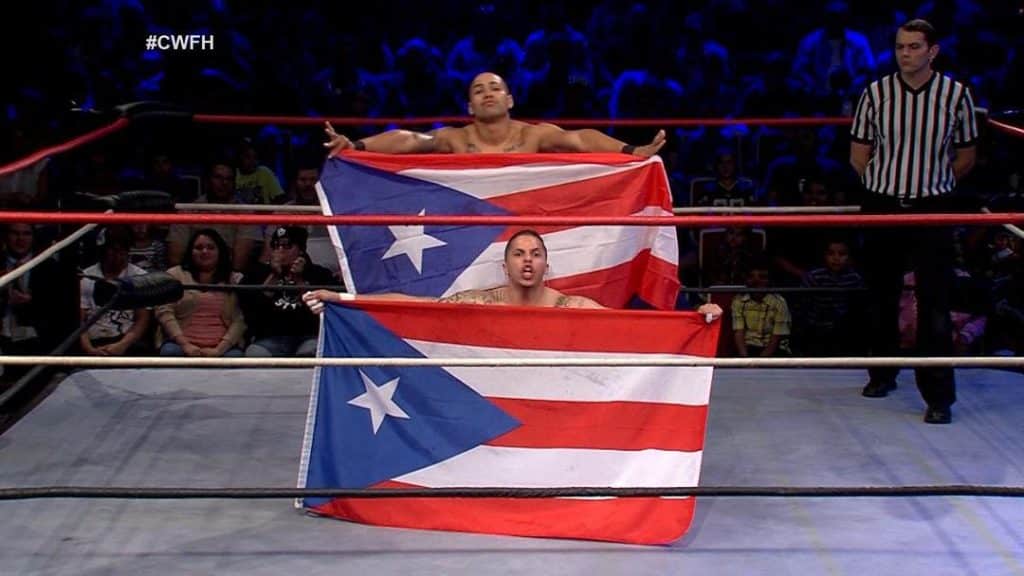 The opportunity to work with Championship Wrestling from Hollywood would be pivotal in teaching Limelight how to wrestle on TV. While there, YUMA and Peter Avalon assisted him in learning some key elements to wrestling on television and how to focus on your opponent and the cameras. This would also be an opportunity for him to learn more about tag team wrestling, and the experience to learn from Gino who had a bit more time in wrestling than he did. Limelight would continue to wrestle in the Southern California scene before having to put things on hold after receiving orders to become a drill instructor. Eventually, he would be relieved of these duties and would be given an opportunity to return to professional wrestling.
He would return to wrestling by making his debut in Mexico wrestling for The Crash. This would be Limelights only stop in Mexico as a wrestler as this was prohibited by the Marines. While this complicated his career in Mexico, he was still able to continue wrestling in the states while enlisted with the Marines. During this time, Limelight would start to really gain traction, getting opportunities with a number of notable promotions. He would make his Game Changer Wrestling debut in August of 2019. He would also debut for Impact Wrestling in the same month competing in a multi-man match for the X Division Championship. While Limelight would continue wrestling and working as a Marine through 2019, an unfortunate incident would result in him being given a general discharge from the Marines. This would prove to be a blessing in disguise as he was able to focus entirely on his professional wrestling and acting careers.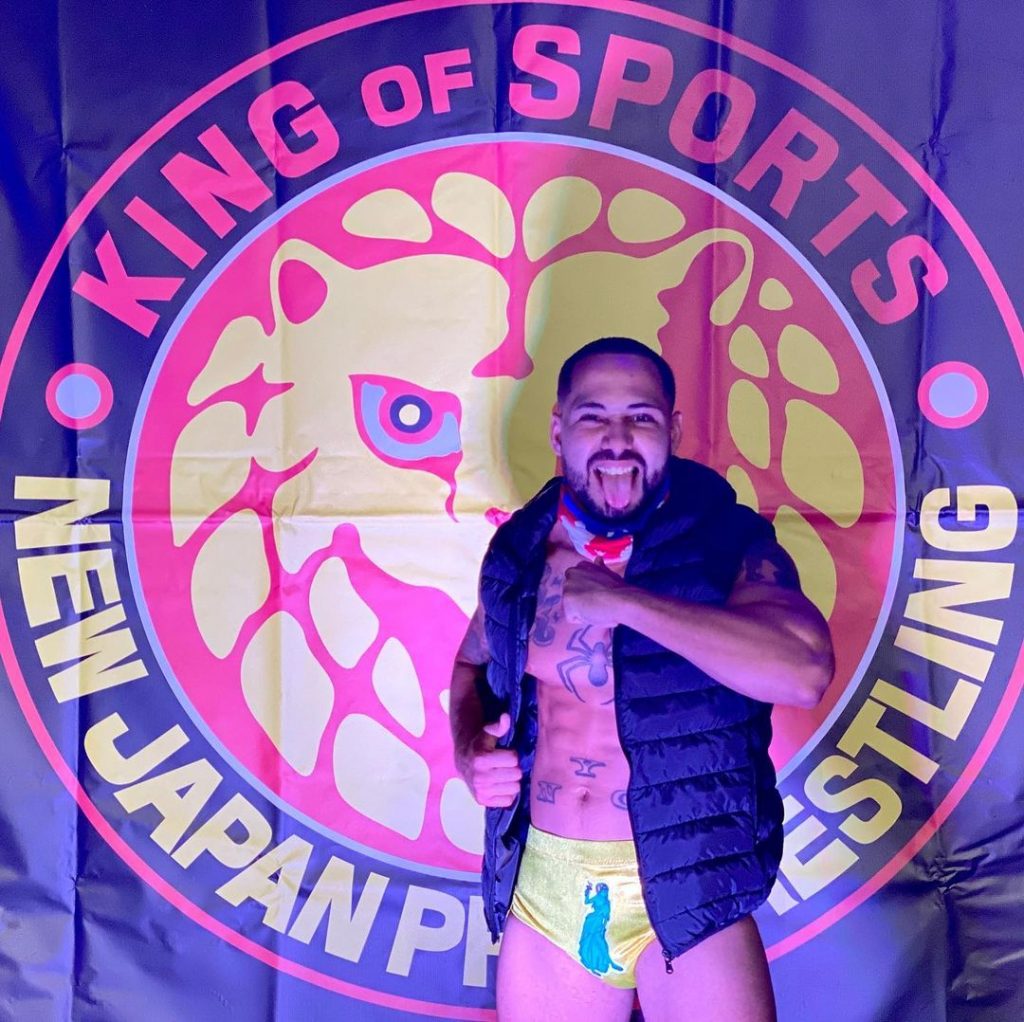 One month after being discharged, Limelight would receive his first movie role doing all the stunts for John Morrison's movie "The Speed of Time". He would also get an opportunity to try out for NJPW's U.S. based promotion in November, getting picked up for that as well. When the pandemic hit in 2020, it seemed like things might slow down for Limelight as the world of wrestling was almost entirely thrown into question. However, he made the most of it, eventually appearing for NJPW's New Japan Strong promotion in the US, having matches with the likes of Rocky Romero and TJP. Initially aligned with Romero, Limelight would eventually turn on his New Japan mentor and align himself with Tom Lawlor and the rest of his group, Team Filthy.
In October of 2020, a year after his discharge from the Marines, Limelight got his first opportunity with AEW, wrestling some familiar faces. Jungleboy and Luchasaurus were two superstars he had a history training with early in his career. This would become a pivotal opportunity for Limelight, as he has continued to appear for AEW, being showcased on Dark a number of times and wrestling on every episode of AEW Dark Elevation to date. Limelight has not yet been signed to an exclusive contract, and some weeks you can catch him wrestling up to three times on television for AEW, NJPW, and Championship Wrestling from Hollywood.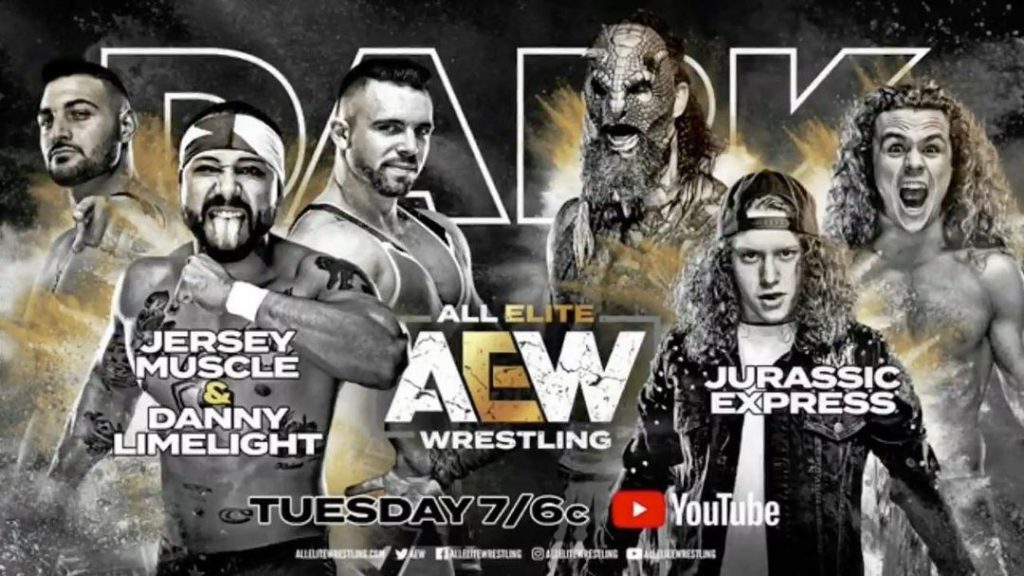 Limelight isn't simply known for his time in the marines, his ring work, or his journey as a stuntman, but he should also be praised for the work he does for children. Having a daughter of his own and a big family in general, Limelight has consistently given back to the youth. He was a youth sports coach for four years and in his off time, Danny is a superhero. He does work as a cosplay Spiderman who will visit young children in hospitals as a means to try and brighten their spirits. This began after the passing of Limelight's godson in 2015 who loved Spiderman. Limelight recognized the positive impact that dressing and acting as Spiderman could have on other children and began doing it for that reason. He continues to be a family man who cares about his daughter, and is hand in hand in helping her follow her dreams. They both have aspirations in acting, and in 2020, they both got their first opportunities at separate national commercial spots.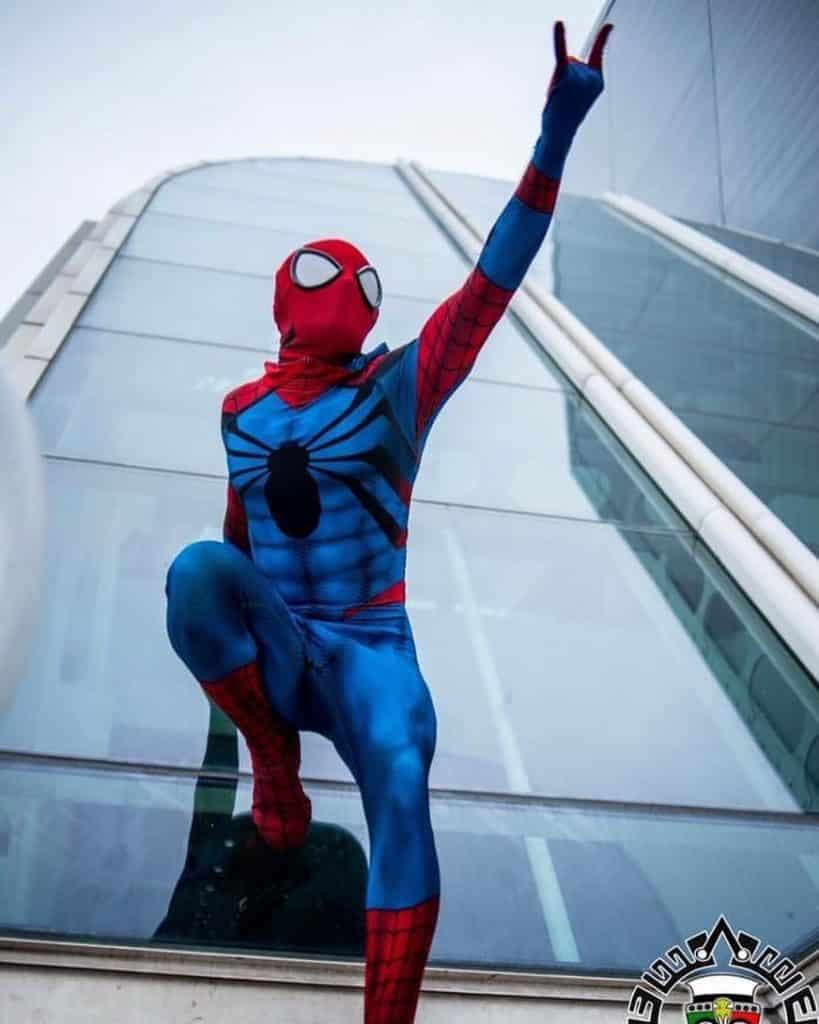 With a captivating story, and impressive skillset as an in-ring superstar, Danny Limelight is becoming one of the top 'free agents' in the world of professional wrestling. Most recently, having an amazing match with Konosuke Takeshita on AEW Dark Elevation, it seems Limelight is really starting to hit a great stride in his professional wrestling career. For now, Limelight is one of the wrestling world's hidden 'free agents' but it won't be long before one of the many companies Limelight works for, or perhaps one watching from the outside, signs him to a full time contract.