Against the odds, New Japan has given us the New Japan Cup and G1 Climax, and now they will close off 2020 with a joint Best of Super Juniors and World Tag League tour!
For only the third time in its 27 year history, BOSJ will be held with 10 participants in a single block. Each wrestler will face the other 9 men in the tournament, with the top two at the end of proceedings clashing once again in the final on December 11th in the iconic Nippon Budokan. The prize for the winner is a guaranteed shot at the IWGP Junior Heavyweight Championship at Wrestle Kingdom 15.
In this Best of the Super JOYniors (geddit?) preview, I break down all 10 entrants, starting with the one and only…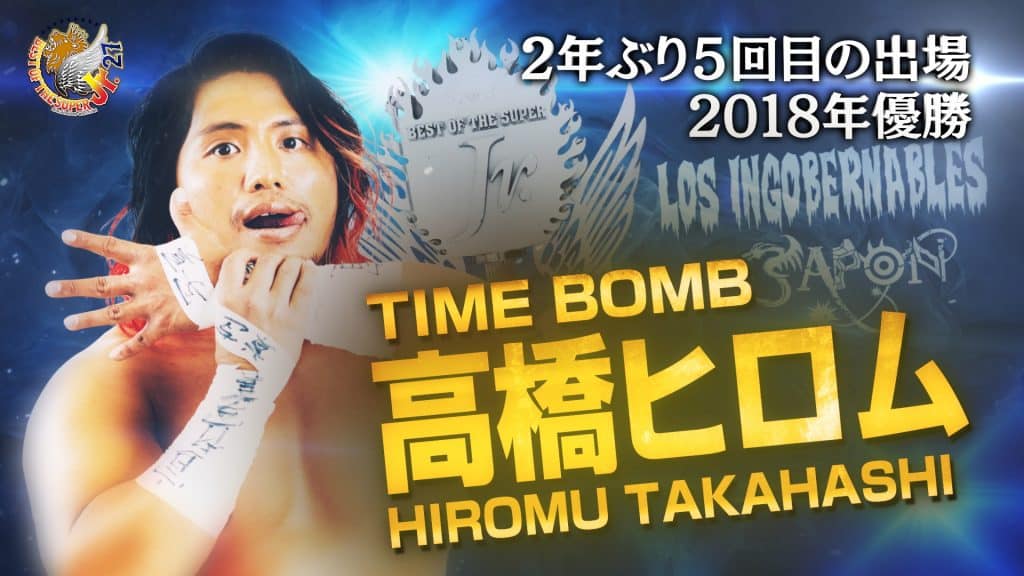 Hiromu Takahashi
The fiery time-bomb has been clamouring for BOSJ to take place this year and he's thankfully getting his wish. He is one of only two men in this year's field to have won the tournament before, but after winning the BOSJ in 2018 he had to miss the 2019 edition due to injury. He has made up for it with an exceptional 2020, kicking off the year by becoming IWGP Junior Heavyweight Champion and retiring Jyushin Thunder Liger.

He went on to make the semi-finals of the New Japan Cup by defeating three heavyweights along the way, and he challenged for the double IWGP Heavyweight and IWGP Intercontinental Championships. As of late his fortune has faltered, but BOSJ is the place for him to get back on track. It has been a landmark year for Hiromu, diving head first through the walls that divide juniors and heavyweights, but this is his chance to prove himself as the junior ace once again; the moment he has been waiting for all year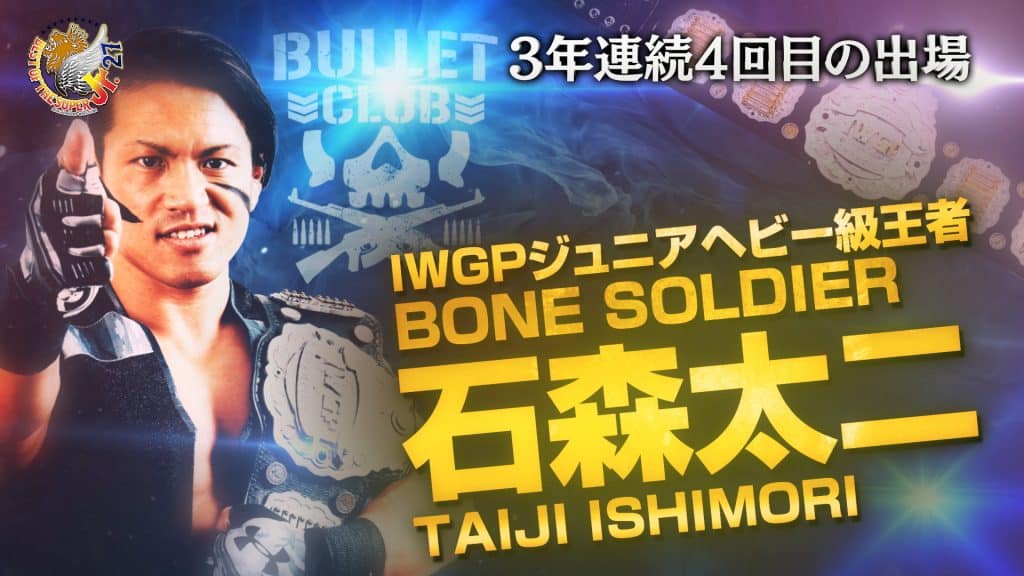 Taiji Ishimori
The current IWGP Junior Heavyweight Champion will be fighting for more than everybody else in the tournament, the knowledge that any loss he suffers could result in a future defence of his title. In 2018 he made the finals of the tournament but lost to Hiromu, a match regarded as the best junior heavyweight match that year. Since winning the title, Ishimori has been missing in action and has only competed a handful of times, but it has given him some time to freshen up whilst others continued to fight. He is the sole representative of Bullet Club in the tournament this year, and although he is more inclined to a fair fight than his comrades, he isn't above breaking the rules if the chance arises.
El Desperado
2020 has marked the resurgence of El Desperado: between almost toppling Tomohiro Ishii in the New Japan Cup and his challenge for Shingo Takagi's NEVER Openweight Championship, he has been slugging it out with the heavyweights. When the opportunity came for junior gold, Desperado laid claim to the IWGP Junior Heavyweight Tag Team Championships by defeating Hiromu and BUSHI in three successive matches! Injury in 2019 caused Desperado to miss last year's tournament and it stifled his momentum, but this year he has a lot of deserved attention and it's a real possibility that he wins his first BOSJ. "Despy two belts" certainly has a nice ring to it.
Robbie Eagles
The only entrant to be coming from overseas, Eagles will be making his long awaited return to the New Japan ring. The landscape has changed in his absence: most notably his former tag-team partner Will Ospreay assaulting Kazuchika Okada and leaving Chaos, raising questions about where Eagles' allegiances may lie. But for now, the Aussie sniper will be intent on making his mark in the BOSJ, targeting his opponents legs to set up his sniper 450 splash and the Ron Miller Special submission that has earned him many victories. A repeat of his efforts in his BOSJ debut last year could see him making the finals this year.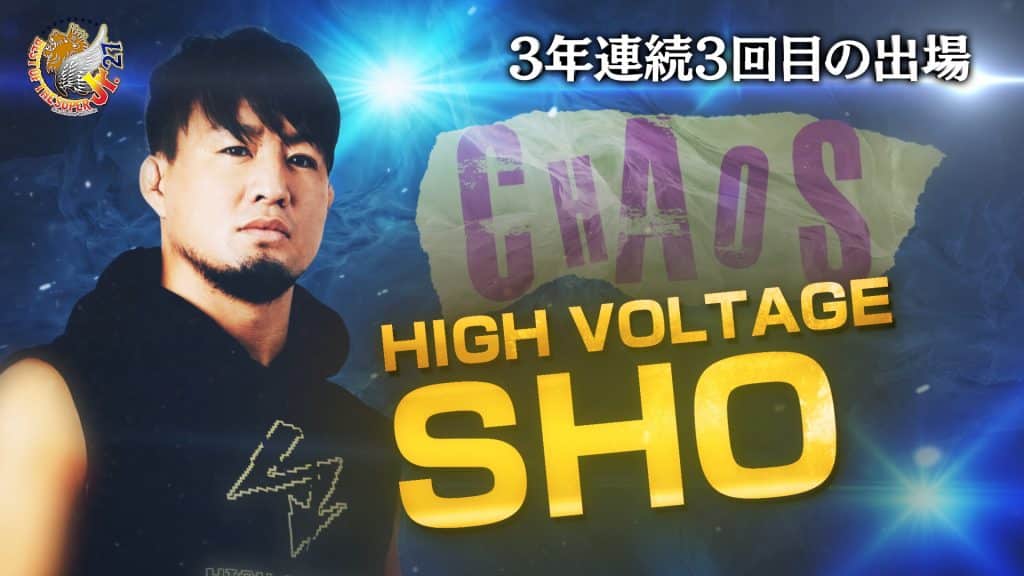 SHO
The powerhouse of the junior heavyweight division has spent 2020 standing out on his own merit, his Roppongi 3K partner YOH sidelined with an injury. He defeated then NEVER Openweight Champion Shingo Takagi in the first round of the New Japan Cup – a rare glimpse at a junior defeating a heavyweight – and went on to challenge for the title unsuccessfully, as well as almost defeating SANADA in a submission match. Nobody in the division can match SHO for strength, all it takes is one Shock Arrow to leave his opponent paralysed for the three count.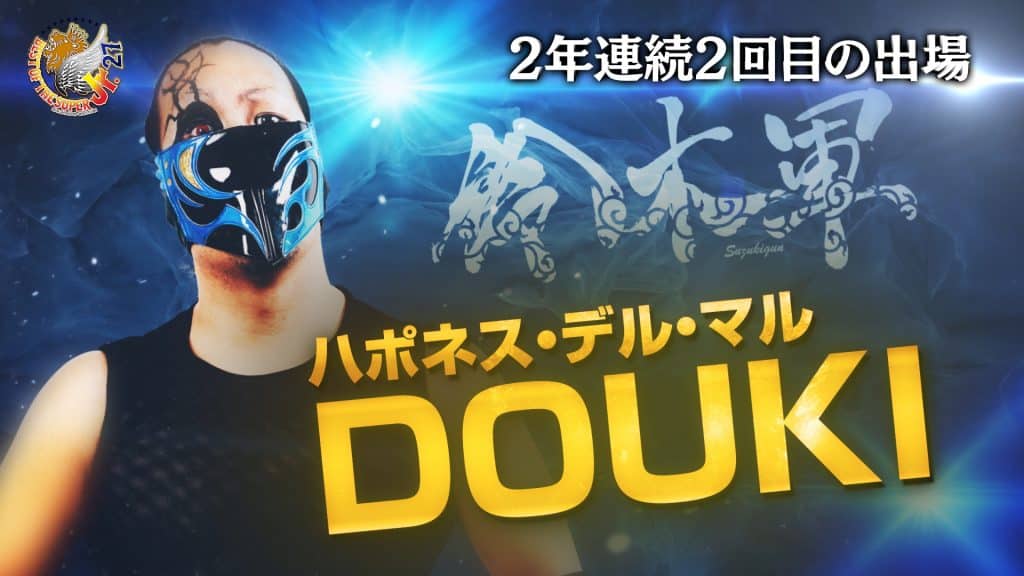 DOUKI
An after-thought in last year's tournament, DOUKI now enters with a wave of momentum that saw him make a big splash when recently challenging for the NEVER 6-Man Tag Team Championships. Albeit he did not win the titles but it was his best showing in a NJPW ring to date, easily the star of the match, outshining the other five men in the ring. If big-match DOUKI brings that tenacity and determination into the BOSJ, it could be a breakout month for him. In his debut last year he only picked up a single win, and that was against Young Lion Ren Narita. It's hard to imagine DOUKI not improving on his efforts from last year.
BUSHI
At the back of the LIJ focused 2020 has been BUSHI, never fully getting the attention he deserves. Limited to tag team action for the majority of the year, this is BUSHI's chance to put the focus on himself, with the spotlight particularly on him in his highly anticipated match with tag-team partner Hiromu. BUSHI is often cursed with having good but not great matches, perfectly capable of putting on a stellar performance but nothing that sticks in the mind of fans for too long. Now, he can change that. The man of a million masks has nine talented juniors to combat, and he'll often be the one standing tall at the end.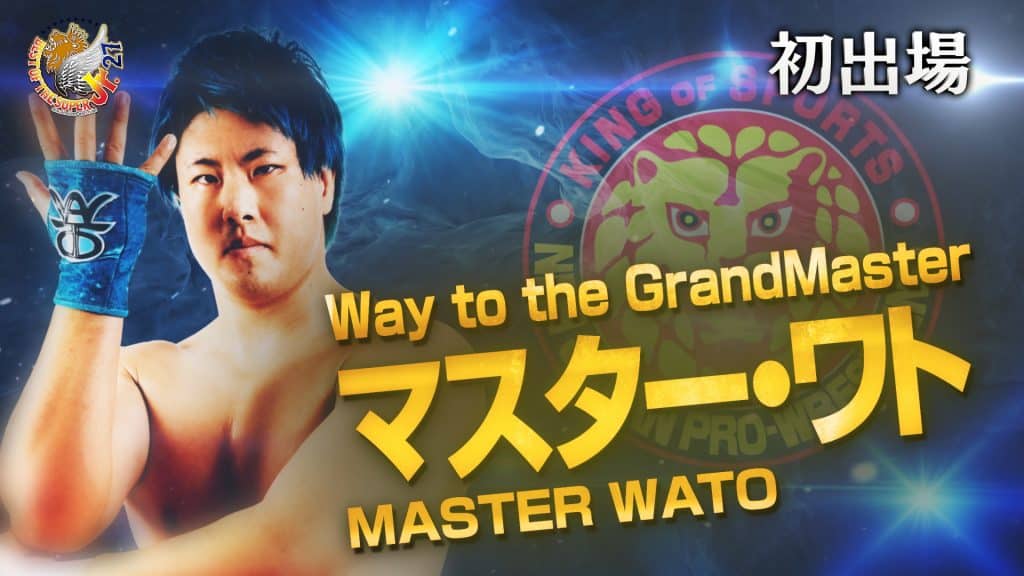 Master Wato
Wato you gonna' do brother, when Wato-Mania runs wild on you?! Since making his debut, Wato has only had brief glimpses of brilliance, unable to seemingly put the pieces all together. Being saddled with Hiroyoshi Tenzan is certainly a cross that no man needs to bear, but Wato hasn't made himself standout either. Middling singles matches with DOUKI and Kanemaru haven't helped his stature, but his BOSJ debut provides the opportunity to prove himself among the top string of junior heavyweights. Even if the results don't come his way, his performances alone could pave the way to the GrandMaster to a brighter future.
Ryusuke Taguchi
Taguchi's BOSJ experience is more than most of the other entrants combined! Entering for his 15th straight year and 17th overall, the Funky Weapon is the second man in the brackets to have won the tournament before, doing so in 2012. For all the fun and laughs that Taguchi brings, his wrestling ability can easily be forgotten. Last year B Block came down to Taguchi vs Ospreay, with the winner taking the block. Taguchi barely missed out but took Ospreay to the limit in one of the best junior matches of 2019.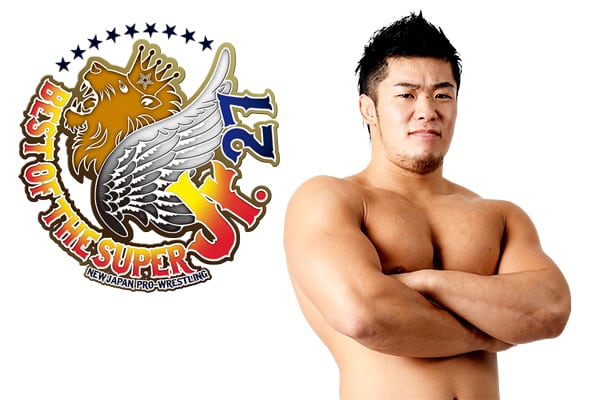 Yuya Uemura
Uemura has been persistent in his desires to compete in the BOSJ this year, and as a last minute replacement for the injured Yoshinobu Kanemaru (which is why Uemura doesn't have an awesome graphic, sorry!), he just barely made the final cut. The Young Lion was impressive during the G1 Climax tour, competing in 12 singles matches and earning victories with his beautiful, yet deadly, Kannuki Suplex. The suplex variant has secured multiple wins but they have only been against fellow Young Lions, and his competition in this tournament will be far more challenging. As a Young Lion expectations for him to win a single match are almost non-existent, but he'll work his absolute hardest, be rampant with fighting spirit, and no doubt have us believing he is going to earn a shock win every night.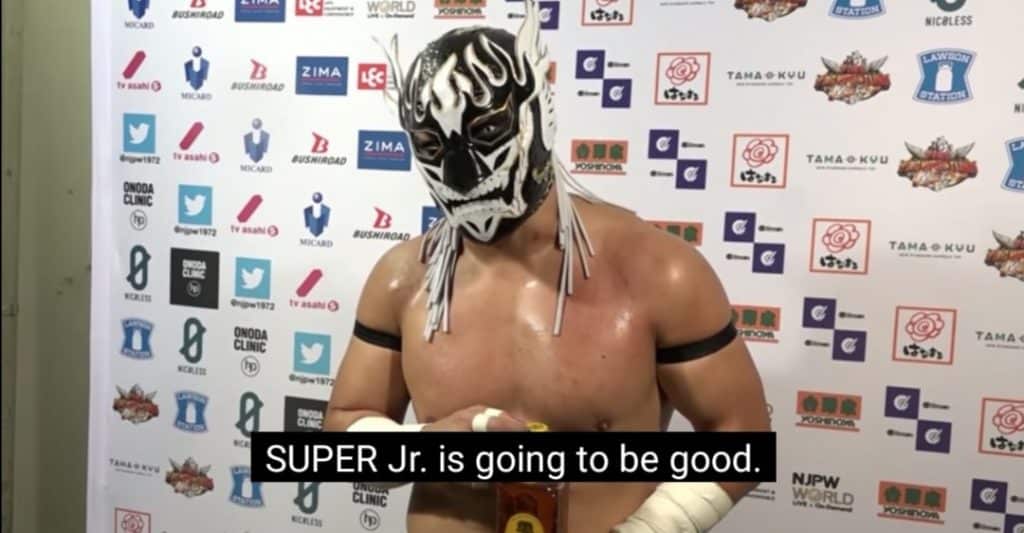 Show Details
When: Opening night Sunday 15th November @ 6pm JST (9am GMT, 4am EST, 1am PDT)
Please check the NJPW website for the entire schedule
How to watch: Available live on New Japan World for only 999¥ per month (roughly £7.50/$9.30)
Notes: Only Japanese commentary will be available for the live stream. English commentary will be added within a few days of the finished events. Do not let this stop you watching live, the Japanese commentators' passion transcends language barriers!