AEW's weekly YouTube show 'AEW Dark' has presented a platform for independent wrestlers to showcase themselves to an audience of over 200,000 each week. For fans of AEW Dark, they have been given the experience of seeing a number of talented superstars like Will Hobbs, Top Flight, and Red Velvet get their start within an AEW ring. Each week we focus on one talent from AEW Dark who has stood out and shine a light on them to give an idea about who they are and where they come from.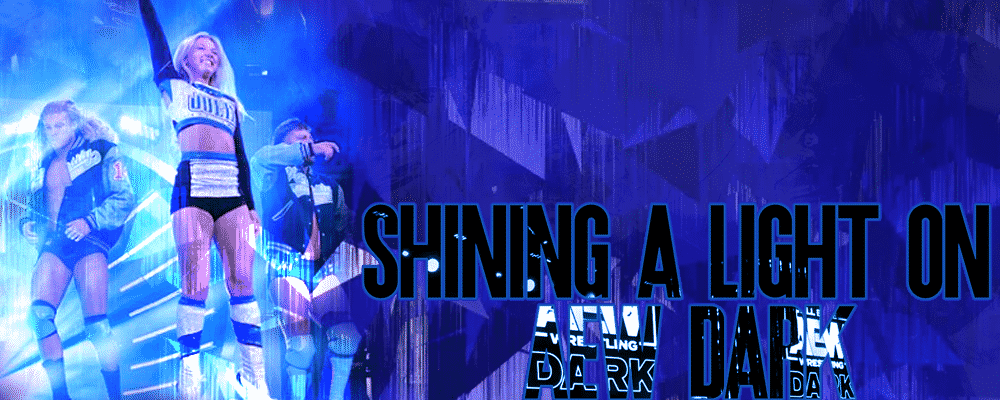 The light has been shining bright on one of the newer faces to AEW Dark, Julia Hart. Hart made her debut for AEW wrestling on AEW Dark in early May. Shortly after, she would make her AEW Dynamite debut against Britt Baker. A week later, she joined the rising duo of Griff Garrison and Brian Pillman Jr in their tag team, The Varsity Blondes. Since then the trio has continued to grow on fans and looks to be a group to keep an eye on for the foreseeable future.
Despite her young age, Julia has had quite the journey up to this point of her career. Having grown up as a fan of wrestling, she always saw herself potentially going down this path. While watching wrestling with a cousin, she recognized how her gymnastic background could help her do what a lot of the female wrestlers were doing. She began her training in 2018 at age 16. She joined The Academy School of Professional Wrestling, a school run by Ken Anderson in Minnesota. There, she trained for several months before taking a step back to place all of her focus on cheerleading and school.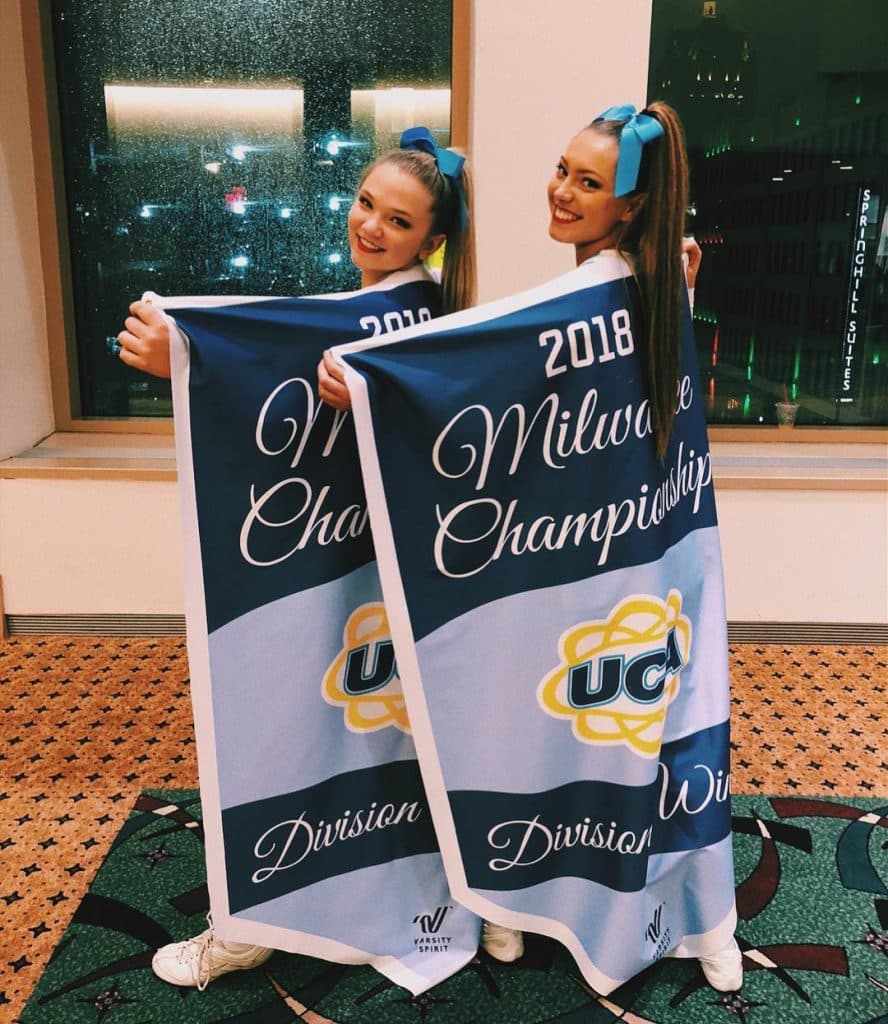 Hart was also passionate about cheerleading growing up and had plenty of success with competitive cheerleading. Throughout high school, she focused heavily on the sport, winning a number of competitions. Her team would win two National Championships and she would become a two time champion as a competitive cheerleader.
She would later return to the wrestling school for training, but unfortunately, she suffered a shoulder injury. After taking time to rehab this injury, she returned to complete her training before making her in ring debut.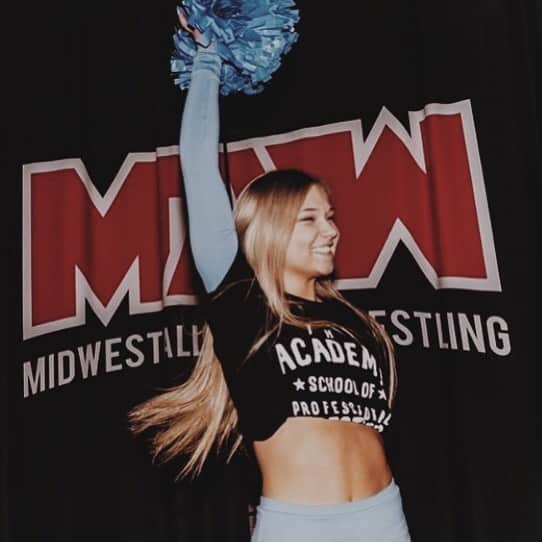 Making her in-ring debut in late 2019, Julia wrestled a number of times including a tag match with Devon Monroe vs. Maverick Cage and Moxie Mollie at GLCW in December. She and Monroe would also appear as extra talent for WWE's TLC PPV, with a number of other Midwest wrestlers during a tag team match.
In early February of 2020, she began wrestling in the Midwest independent scene. While there was an opportunity to work at some promotions locally, there isn't a booming independent scene in the Midwest. She would wrestle Killa Kate at a Kickstart My Heart wrestling event for charity in Minneapolis Minnesota. She also picked up a victory over Heather Wreckless in a match for Rugged Pro wrestling in Marshalltown, Iowa.
This match would actually be her last on the independent scene as she, like everyone else, was affected by the COVID-19 pandemic. She had a number of bookings cancelled and delayed, leaving her to question what she should do next. Julia had just ordered and received her brand new gear, but was put in a position where she couldn't use it.
Julia used this moment of question as an opportunity to make a big jump and moved to Atlanta, Georgia. She made this move so she could attend Cody Rhodes' Nightmare Factory training school. While there, Hart would have the opportunity to grow her talent and experience more of what professional wrestling had to offer. This was a big move for Julia Hart, a young 19 year old moving across the country to continue training for a career she has a passion for.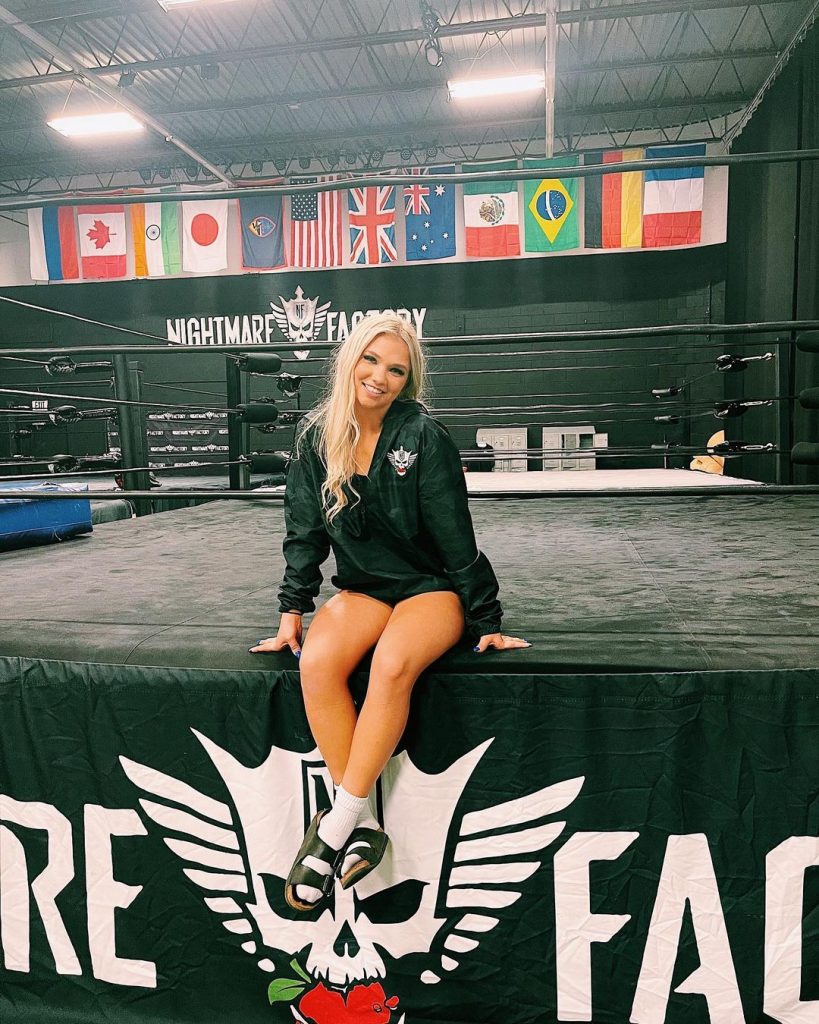 This would prove to be a great move for her as she would complete her Nightmare Factory training in April of 2020. Hart would become a part of the second Nightmare Factory showcase in May of 2021. This event has been viewed over 157,000 times on YouTube and was a great spot to showcase her talent. Two days later, Julia Hart made her AEW debut in a match against Kilynn King on AEW Dark. She went on to have a match with Britt Baker on Dynamite, and suffer the fate of Matt Jackson's Hairspray during the Varsity Blondes title match with the Young Bucks.
Julia Hart has since been paired with the duo of Griff Garrison and Brian Pillman Jr. with the Varsity Blondes. This trio has begun to really catch on and seems to be on a great path with all three continuing to gain some steam on both Dynamite and AEW Dark. For Julia Hart, despite just being in the business for a short time, she has grown exponentially and looks to have an amazing future.
Now, being in AEW and paired with a young rising duo, she has a chance to really grow before our very eyes as we have seen with a number of AEW Dark talent this year. Being a two time national cheerleading champion, it's safe to say that her competitive spirit will push her to great things in the wrestling world.