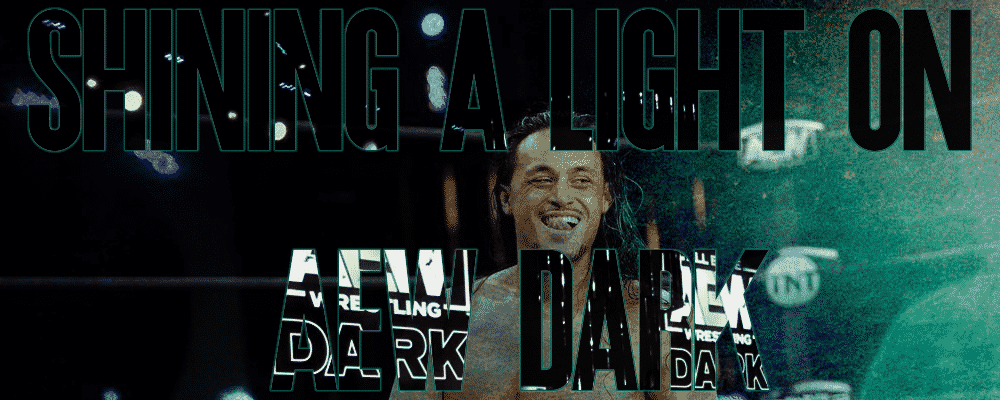 AEW Dark continues to grow into a brand that not only helps showcase talent already on the AEW roster but familiarize fans with potential signees. While not everyone who is featured on Dark is guaranteed a full time contract with AEW, it has become a platform filled with opportunity. Over the initial year of AEW's inception, we have seen Dark grow from just being a showcase show for contracted talent, to becoming a central location for independent talent to get work during the pandemic.
Our last feature for 'Shining a Light on AEW Dark' saw us discuss a talent who has recently started to find himself on the winning side of things after joining the Nightmare Family, Nick Comoroto. This week, we will focus on a superstar who was brought into the Nightmare Family around the same time as Comoroto, Aaron Solow. Solow has been featured on Dark a number of times since July of last year when he debuted in a losing effort versus Scorpio Sky. Since then, Solow has taken his opportunities on AEW Dark and made the most of them, securing himself a spot in the Nightmare Family. While it's not totally clear what being part of the Nightmare Family consists of, it seems to imply the stamp of approval from AEW EVP himself, Cody Rhodes.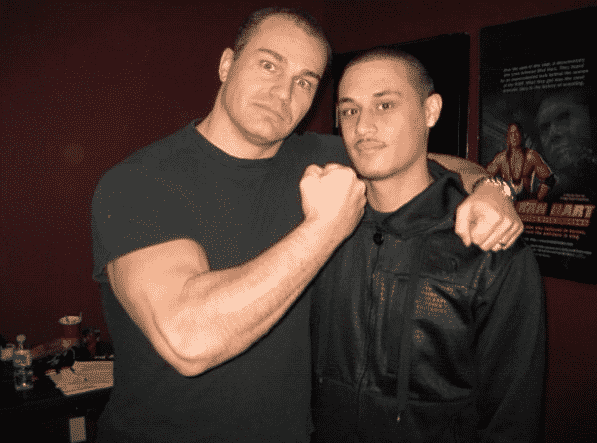 Solow has been making a name for himself on the independent wrestling scene over the last ten plus years. Initially jumping into the wrestling scene at age 20, Solow began training at the Storm Wrestling Academy in 2008 under the tutelage of Lance Storm. Following his training with Storm, Solow returned to California to live closer to family and get his start in independent wrestling.
Solow first began wrestling for a promotion called Big Time Wrestling, but found himself working on a limited basis due to their schedule only consisting of bi-monthly events. This lasted for some time until Solow came across another very talented grappler, Davey Richards. Solow moved to St Louis to train under Richards and this opened doors for him to start taking bookings with a variety of companies.
Solow would make a name for himself working a number of independent promotions like FIP, Evolve and WrestleCircus, among others. He would also get a variety of opportunities with companies like Ring of Honor and WWE, typically as an enhancement talent. While these opportunities provided Solow an opportunity for growth, they never translated into long term positions with the companies. At one point, Solow was selected as an alternate for WWE's Cruiserweight classic tournament; that again, didn't translate into an official opportunity.
Solow is a true definition of the term independent wrestler as he has worked for a number of notable companies in some capacity, but has yet to really find a home with any one company. Solow wouldn't just limit himself to competing in the United States, traveling to a number of countries including Canada, Mexico, Ireland, Australia, and more. This experience of working for a variety of companies in different countries afforded Solow the opportunity to grow as a performer.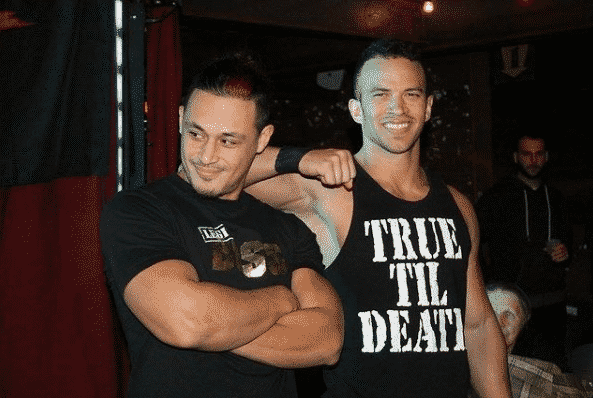 While Solow might look like a typical high flying lucha style superstar, he actually takes more of a well rounded approach to his wrestling. Solow rarely finds himself doing some of the more flashy moves you might see on the independent scene. This makes sense knowing the history of Solow's training both with Lance Storm and Davey Richards, two superstars who pride themselves on having a more psychological based grappling move set. While Solow saw some success as a singles superstar, he eventually would go on to team with another AEW familiar, Ricky Starks. The two would team on the independent scene under the name 'Extra Talent-ed', even appearing in a segment with Cody Rhodes for Starks' YouTube, well before AEW even began.
Eventually, Solow and Starks would go their separate ways, but you can still catch Starks occasionally making comments in reference to their old team while on commentary for AEW Dark. Solow had made a decent name for himself on the independent circuit, both as a team with Starks and as a singles competitor. But it was in 2019, when he finally began to gain traction in the wrestling world at large.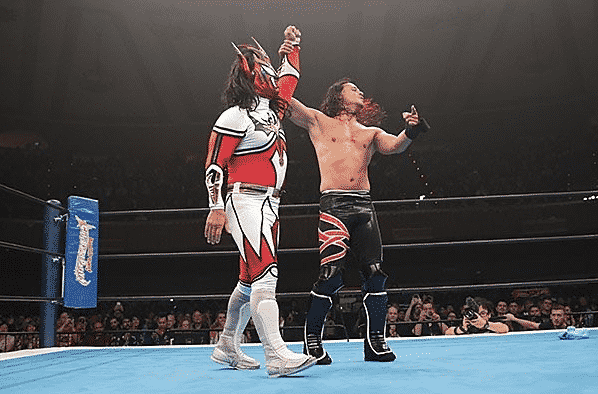 Solow started making appearances for New Japan Pro Wrestling, debuting for an event they held in Victoria Australia in June of 2019. He would follow this up by getting booked on their American based events in California later that year. While Solow would primarily come up on the losing end of these matches, he had the honor of teaming with NJPW legend Jushin Thunder Liger in his final American match. Despite losing to Toru Yano and Colt Cabana, it was a sign of belief from the company in a very talented young superstar by pairing him with such a big name in Liger's final American performance of his career.
Solow ended 2019 on a high note, gaining his first two victories in a New Japan ring as part of their Lion's Break Project in California. However, like many others he found it difficult to capitalize on his recent success due to the coronavirus pandemic making things difficult for everyone, including pro wrestlers. After only wrestling two matches to start the year, Solow was luckily able to get some work on AEW's weekly YouTube series AEW Dark. His first match would be a singles loss to Scorpio Sky, and while Solow has yet to gain an official victory in AEW, it looks like the tide could be turning in his direction soon. Solow has had an opportunity to wrestle a number of great AEW talent including Sammy Guevara, Rey Fenix, Eddie Kingston and SCU just to name a few.
With Solow recently being announced as a member of AEW's Nightmare Family, it certainly looks like he could be ready to turn things around. Lee Johnson and Nick Comoroto, who, like Solow, are new additions to the Nightmare Family, have recently started to get on a winning path. With Solow set to face Ryan Nemeth this week on Dark his first victory could come sooner than later.