Throughout a majority of 2020, wrestling fans and talent alike faced varying amounts of challenges and uncertainty. For the independent wrestling fan, the question of not 'when' but 'if' we would ever get professional wrestling back in that capacity began to rise. As the pandemic kicked into high gear in March, many companies began canceling upcoming shows and closing their doors for the foreseeable futures. The decisions made in the wake of everything going on in the world regarding the pandemic made sense, as it became a nationwide goal to stop the spread of Covid-19.
As a consumer, I was definitely disappointed; I, like many others have a fondness to watch and attend independent wrestling shows whenever possible. Despite my disappointment, I understood many companies were dealing with too many state-mandated sanctions and too much overall uncertainty to comfortably run events. However, while many companies were canceling shows and waiting on a potential time to come back, another company decided to try and make things work. Independent wrestling company Game Changer Wrestling has made a name for itself over the past four years. The massive success of shows under the Game Changer umbrella were had specifically during WWE's WrestleMania weekend.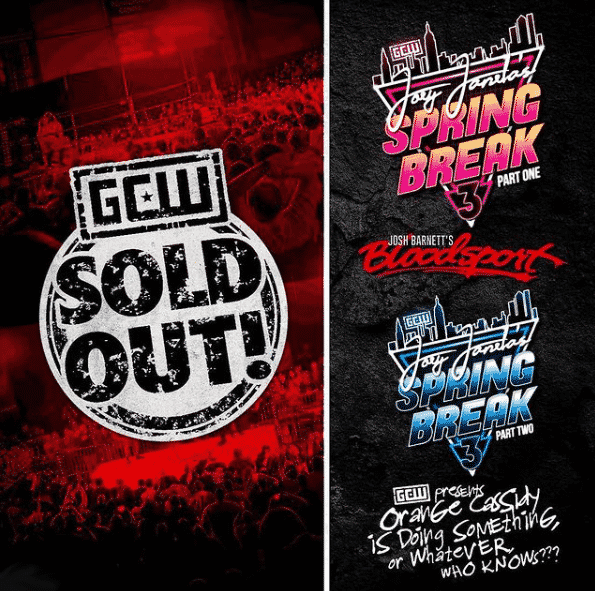 Game Changer has grown a cult following and become somewhat of a misfit playground for fans and talent alike. It has something about it that gives fans a connection, not just with the talent, but the overall product itself. With GCW riding a wave of success, it was certainly unfortunate to consider the effect that Covid-19 may have on the company. Initially, GCW attempted to persevere through the storm until mid-March when they were forced to postpone two events for Cleveland and Detroit. GCW was also forced to postpone all of the shows under their 'The Collective' banner just weeks ahead of the events. It looked like Game Changer would be closing down temporarily, similar to other promotions, however Game Changer didn't allow the negativity to loom in the air long.
Following the cancellation of the collective events, GCW began making announcements for the second annual Acid Cup tournament. The event would be live-streamed on indie wrestling tv and provide an opportunity for fans to donate directly to the talent during a time of uncertainty for many independent wrestlers. The event was an "outside the box" attempt at not only providing quality wrestling for the viewers, but also giving the talent an opportunity to make some money in a troublesome time. For some talents, it kickstarted the momentum that wound up getting them featured within major companies down the line. Ben Carter made his GCW debut during the Acid Cup events and by the end of 2020, was signed by WWE after making appearances for AEW in September. GCW was giving talent an opportunity at a time where opportunities were being lost left and right due to the pandemic. The Acid cup was filmed at an undisclosed location with only the direct talent involved being allowed in the 'crowd'. The show featured GCW mainstay and AEW superstar Joey Janela and even included the first ever social distancing match on night two of the event.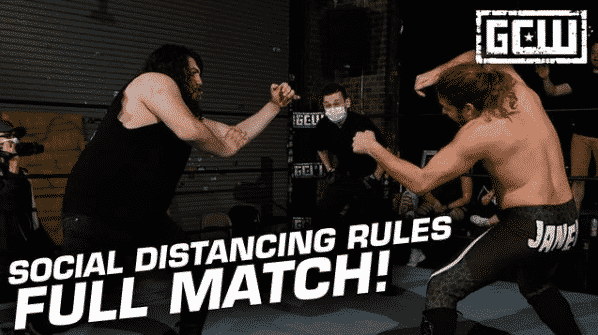 Everything from the donations going directly to the wrestlers, to the silly social distancing match between Janela and Jimmy Lloyd, GCW worked hard to provide for both the talent and the fans. It was a breath of fresh air for independent wrestling fans to receive such a fun, entertaining escape from the reality of the pandemic that was really starting to affect everyone in some way. Rather than sulk in the negativity of having to cancel their entire slate for their most successful weekend of the year, Game changer did what it does best: it changed the game. This event would prove to be the final set of shows for GCW for sometime as they took a break to re-evaluate and try to figure out how to navigate through the pandemic.
Throughout the months of April and May, GCW remained relatively quiet as the dates for all of the initially scheduled Collective events came and went. This time of uncertainty was absolutely a bummer for fans but more so for talent who would be unable to perform for the foreseeable future. At the end of May, GCW announced their official return to running shows with the announcement of their upcoming show 'The World on GCW part 2'. This event would be held in an outdoor makeshift venue to allow for proper social distancing measures and a safe environment for both talent and fans. Fans would be asked to follow all social distancing guidelines while being provided masks at the door for everyone attending the show. The event would also be the first event as part of a streaming deal with IWTV that would later prove to be a rocky relationship, but initially was beneficial, especially for fans.
The World on GCW 2 had a different aesthetic to it as I witnessed independent wrestling being performed in a state park for the first time. The image of so many fans spread out outdoors on a beautiful day in Indianapolis actually fit the vibe of GCW very well. The event also had special meaning to those wrestling on it as it was being held in tribute to independent wrestlers Adam Beuller and Danny Havoc – both who had passed due to non- covid related issues in the weeks leading up to the event. Overall, The World on GCW 2 delivered in many ways for both the fans and talent performing. It was full of exciting matchups featuring familiar talent as well as new faces: who like so many others were in need of a place to perform their craft. It once again allowed the talent and the fans to escape from many of the world's issues and return to a familiar happy place.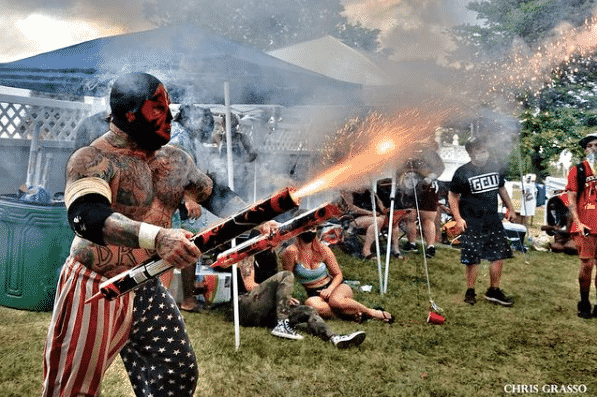 GCW followed this event up with it's second annual Back Yard wrestling event held on July 4th. Living up to it's name, the event was held in a backyard which worked wonders for social distancing. The show proved to be another fun filled event of wild antics and insane spots. It was events like GCW's Backyard Wrestling 2, their homecoming weekend in New Jersey (which featured the return of Lio Rush to face longtime rival Joey Janela), and Jimmy Lloyd's Jersey Shore that gave fans an escape and talent an opportunity to do what they love.
In late August GCW announced the rescheduling of 'The Collective' events, initially slated to occur in April, during Wrestlemania weekend. The shows would now take place in October at the Marion County Fairground in Indianapolis, Indiana and would be live-streamed via Fite TV. It wasn't what was expected from 'The Collective' early in the year, but still proved to be an amazing set of shows. The events featured a mixture of your typical GCW mainstays getting an opportunity to mix it up with some of the industries top names, including Jon Moxley, who was at the time the reigning AEW world champion.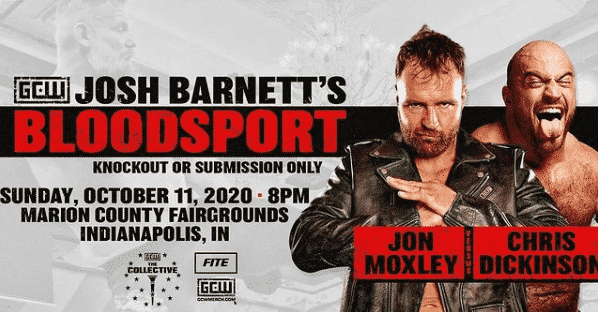 The Collective shows would eventually go on to get a bit of negative attention after there were reports of people who attended the events testing positive for Covid-19. While the negative outcome should not be ignored, GCW worked to correct the issue following the event and took better precaution going forward. Despite the negatives, the event proved to be a success in providing talent an opportunity to shine on what was likely for many of them: their biggest stage of 2020. It also provided fans watching from home an opportunity to momentarily escape reality and get a piece of normalcy, that was taken away in April, replaced in some fashion.
Following 'The Collective' shows, GCW continued to run while taking further precaution and working to have stricter enforcement of their Covid-19 guidelines. Game Changer would run a number of events before closing out the year with their final hoorah of 2020, an event titled 'Good Riddance', to cap off a hellish year. As would be expected with 2020, the event had its fair share of issues with talent being unable to perform due to Covid-19 precautions, however they still delivered a fun weekend and one final opportunity for fans to escape reality with GCW in 2020.
Looking forward, GCW plans to continue giving talent and fans an opportunity to experience independent wrestling regardless of what issues are thrown their way. On January 29th, GCW plans to hold their latest Game Changing event 'Fight Forever': a twenty four hour event dedicated to supporting talent affected by the pandemic. The show features creative ways for fans and others within the wrestling community to support the talent via sponsorships. 'Fight Forever' is being funded by Orange Crush: The Journal of Art & Wrestling with all preorders for volume 2 being donated as well. This event will be yet another history making event for GCW, where this small independent company will once again give fans an escape and talent an opportunity.