November 5, 2016. A timebomb appears on the huge video screen in the Edion Arena in Osaka, nearing its final countdown. New Japan Pro Wrestling's junior ace and then IWGP Junior Heavyweight Champion, Kushida, stands in the middle of the ring, having just successfully defended his title. The countdown ends, revealing his next challenger: a former young lion returning after a two year learning excursion.

That former young lion would go on to unseat him and later become a true cornerstone of NJPW's junior division himself. This would mark the beginning of one of the most prolific junior rivalries of wrestling's modern era as well as the rise of a high flying madman who would steal the hearts of fans and critics alike. For anyone who'd been there from day one, Hiromu Takahashi's ascent to the top of the junior division in New Japan Pro Wrestling seemed very unlikely at first.
Hiromu Takahashi was born on December 4, 1989 in the Hachioji ward of Tokyo, Japan. He first became a pro wrestling fan at the age of twelve. Inspired by his favorite wrestler, Masahiro Chono, Hiromu competed in track and field in school. In 2009, he tried out for New Japan Pro Wrestling and made the cut, joining the same rookie class as Bad Luck Fale – then known as King Fale – and Kyosuke Mikami (the future El Desperado). As a young lion, he struggled in the ring but gradually began to improve after he was taken under the wing of future stablemate, Tetsuya Naito.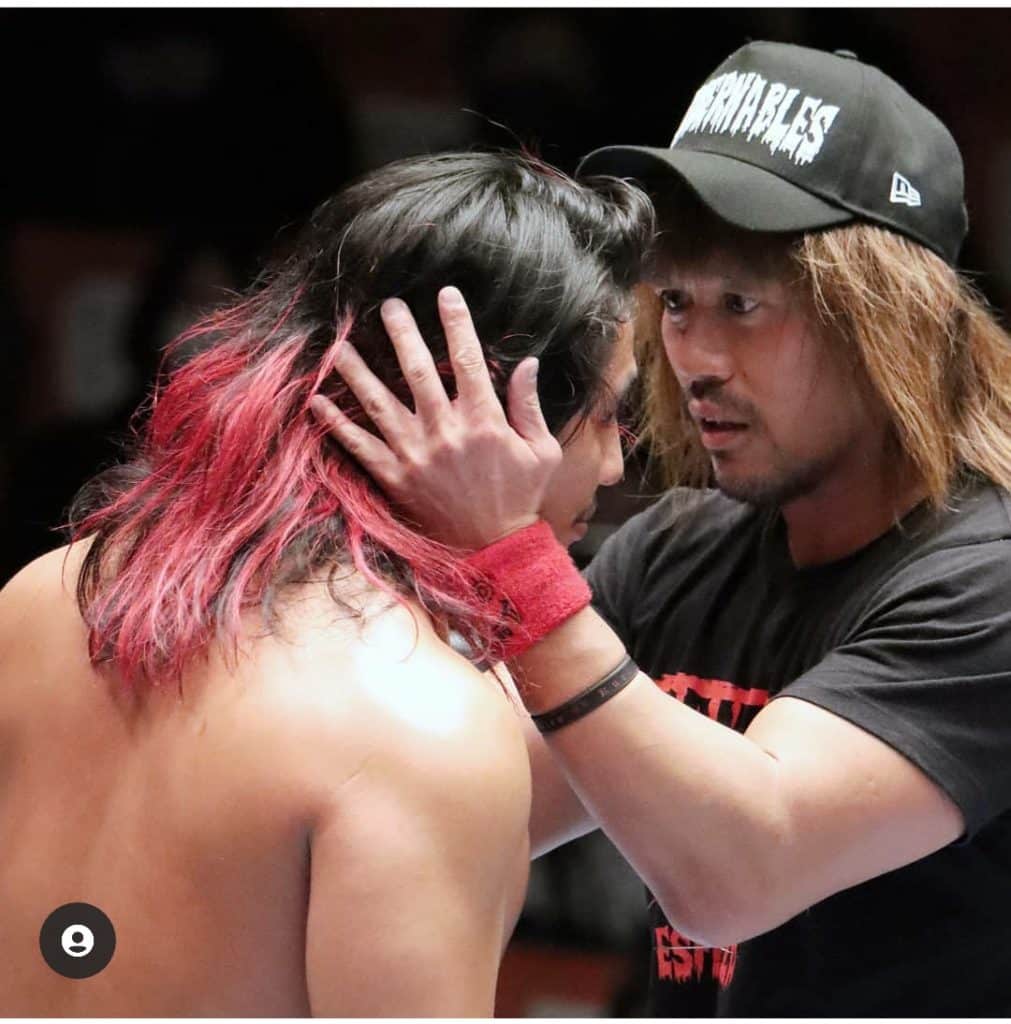 Hiromu made his in ring debut in a losing effort against Mikami on August 24, 2010 in the opening match at the Never 1 event. He would lose every match he competed in until February 6, 2011 when he teamed with Tomoaki Honma to defeat Fale and El Desperado. Hiromu's first singles win would come three weeks later when he defeated DDT's Kazuki Hirata in a dark match at Never 5.

He was also given an opportunity to compete for a spot in the prestigious Best Of The Super Juniors tournament but was defeated in the first round of Road To The Super Juniors by Keisuke Ishii from DDT. On October 10, 2011 Hiromu teamed up with Mikami to defeat Fale and Takaaki Watanabe (the future king of darkness – Evil) in a dark match at Destruction '11.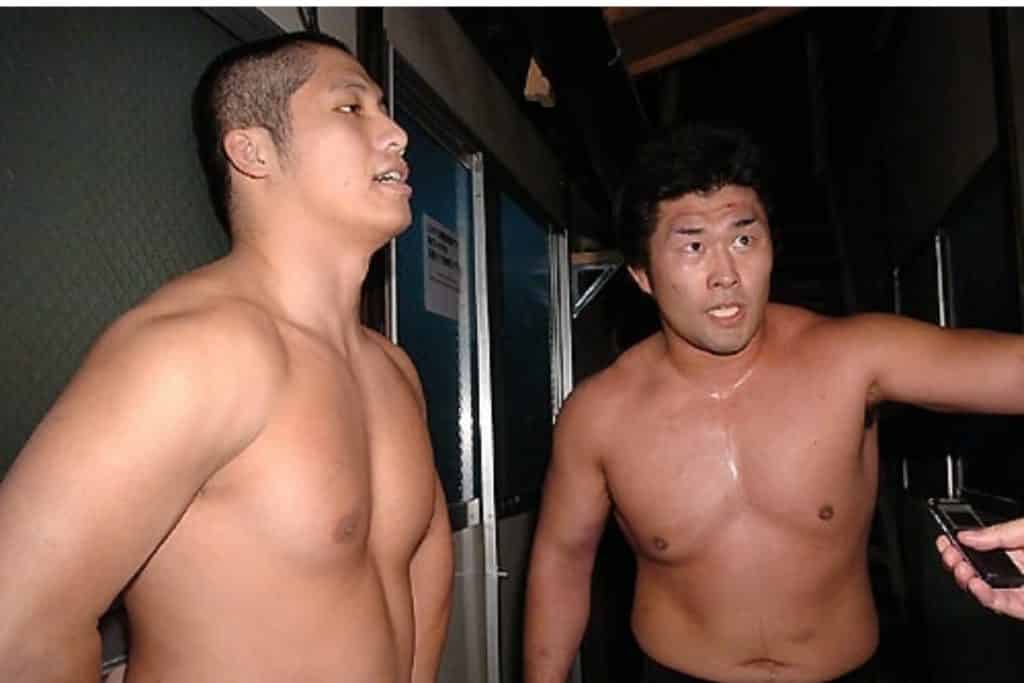 In 2012, another opportunity would come Hiromu's way when Black Tiger was forced to withdraw from that year's Best Of The Super Juniors and he was named as the replacement for him. He would later team with Mikami and Watanabe to compete in the J Sports Crown Openweight Six Man Tag Team Tournament where they lost to Modoka, Shinobu, and Tsuyoshi Kikuchi. At Wrestle Kingdom, Hiromu teamed with junior legend Jyushin Thunder Liger and Tiger Mask in a dark match, where they were defeated by Bushi, Kushida, and Ryusuke Taguchi. After coming up scoreless in the 2013 Best Of The Super Juniors, it was time for Hiromu to take that next step as a young lion. It was time for his learning excursion.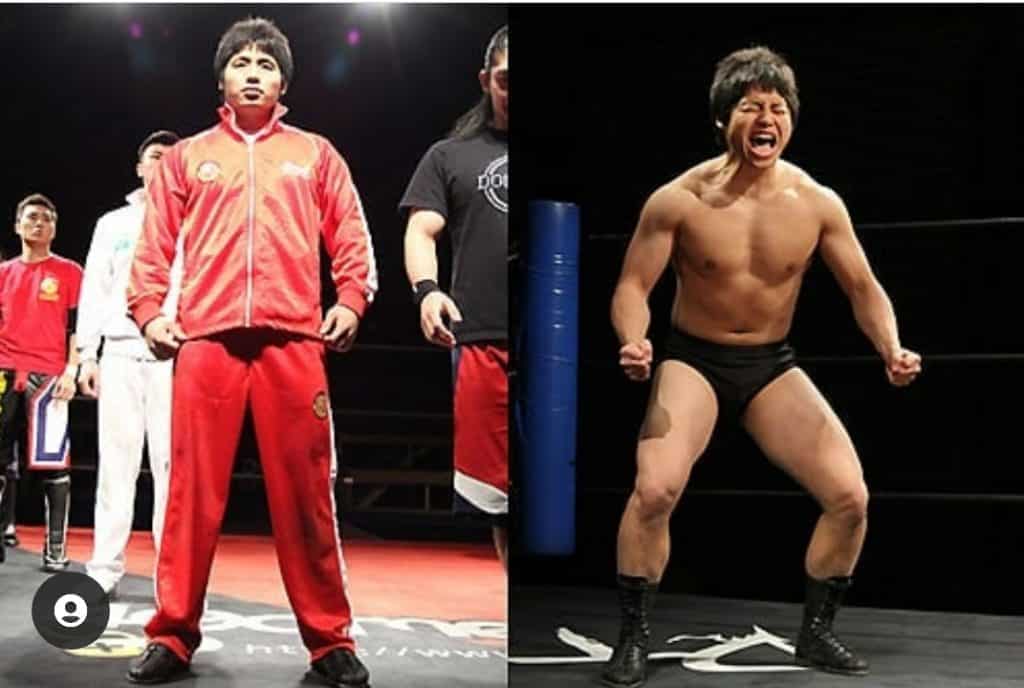 He would travel to the UK first before making his way to Mexico in 2014 for an extended stay where he competed as a masked heel known as 'Kamaitachi' – after a Japanese supernatural monster – which Hiromu's mask resembled. Hiromu would also team with CMLL's resident Japanese worker Okamura, as part of 'La Fiebre Amarilla (The Yellow Fever)'. He competed primarily on the undercard often in six man tag team matches. In July of 2014, Kamaitachi and Okamura challenged for the CMLL Arena Coliseo Tag Team Championships but lost to Delta and Guerrero Maya.
By 2015, he was embroiled in a hugely popular rivalry with CMLL's Dragon Lee. Their feud was a bonafide hit and culminated in a mask vs mask match between the two young stars. Kamaitachi was unmasked as fans learned that under the mask was NJPW's Hiromu Takahashi. Hiromu would also get to work with Lee's older brother, Mistico. Hiromu and Dragon Lee would go on to feud over the CMLL World Lightweight Championship.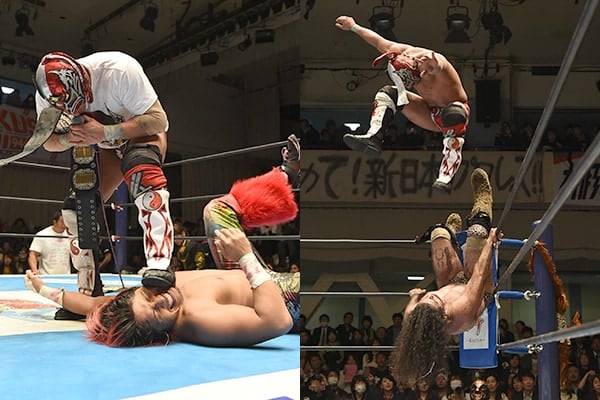 On January 23, 2016, Hiromu made a surprise return to New Japan during Fantastica Mania, an annual co-produced tour with CMLL. Billed as Kamaitachi, he challenged Dragon Lee to a title match. That match would result in Hiromu winning his first professional wrestling title. In March, after dropping the CMLL World Lightweight Championship back to Dragon in Mexico, Hiromu left CMLL and moved to the US for a short while.
During that time he would compete in Ring Of Honor where he would work with the likes of Michael Elgin, Kyle O'Reilly, ACH, and Trevor Lee. He would also compete in the Battle Of Los Angeles tournament and continue his rivalry with Dragon Lee which carried over from CMLL and later to NJPW. In August 0f 2016, a cryptic video began airing in New Japan. It featured a time bomb slowing counting down to November 16, 2016.
Fast forward to that date, and Hiromu's surprise re-debut in NJPW. The beginning of this rivalry with then IWGP Junior Heavyweight Champion Kushida helped kick off a new era for New Japan's junior division. About a month later, Hiromu accepted an offer from his mentor, Tetsuya Naito, to join Los Ingobernables de Japon and quickly became one of the faction's most popular members.

At Wrestle Kingdom 11, he defeated Kushida to become IWGP Junior Heavyweight Champion for the first time. The two would do battle again at Sakura Genesis, 2017 on April 9, where Hiromu got an emphatic win over the champion in a staggering one minute and 56 seconds. He would later lose the junior title back to Kushida at Dominion 6.11 after Kushida had recently won that year's Best Of The Super Juniors.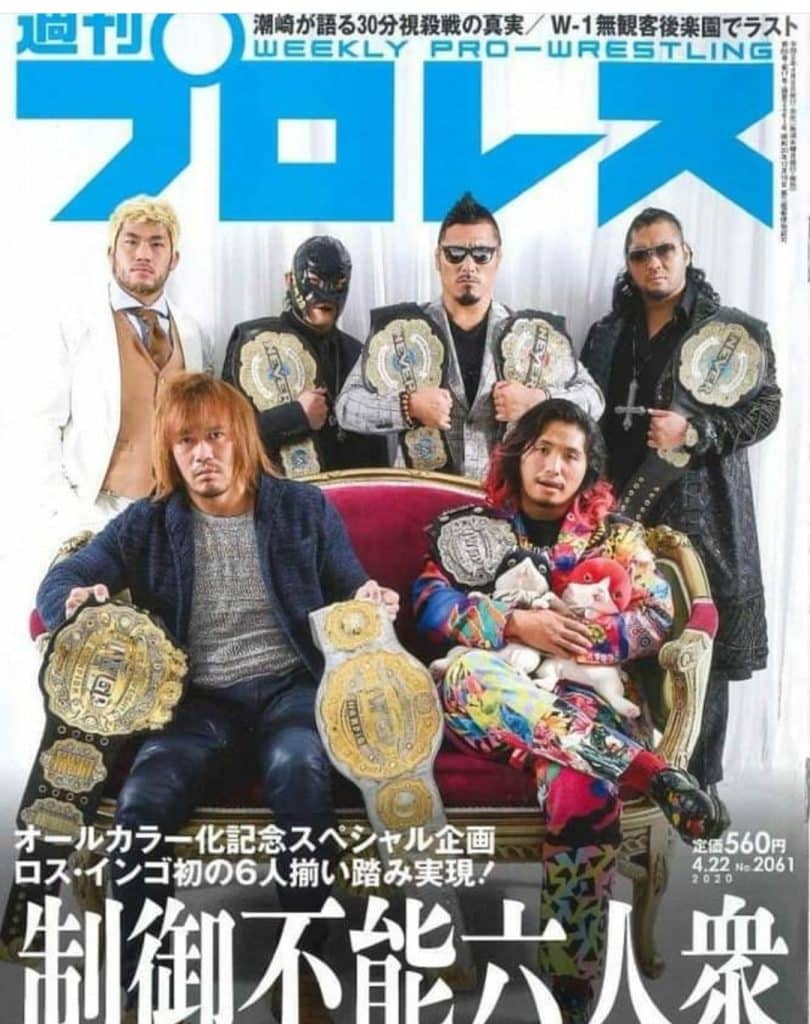 The rest of 2017, would see Hiromu team with stablemate Bushi in the junior tag team division. That October, they defeated Titan and Dragon Lee in the first round of the 2017 Super Junior Tag League. They would later be eliminated from the tournament by Roppongi 3K. The two teams would then feud over the IWGP Junior Tag Team Championships with Roppongi 3K coming out on top. At Wrestle Kingdom 12, Hiromu would unsuccessfully challenge for the IWGP Junior Heavyweight Championship in a fatal four way match.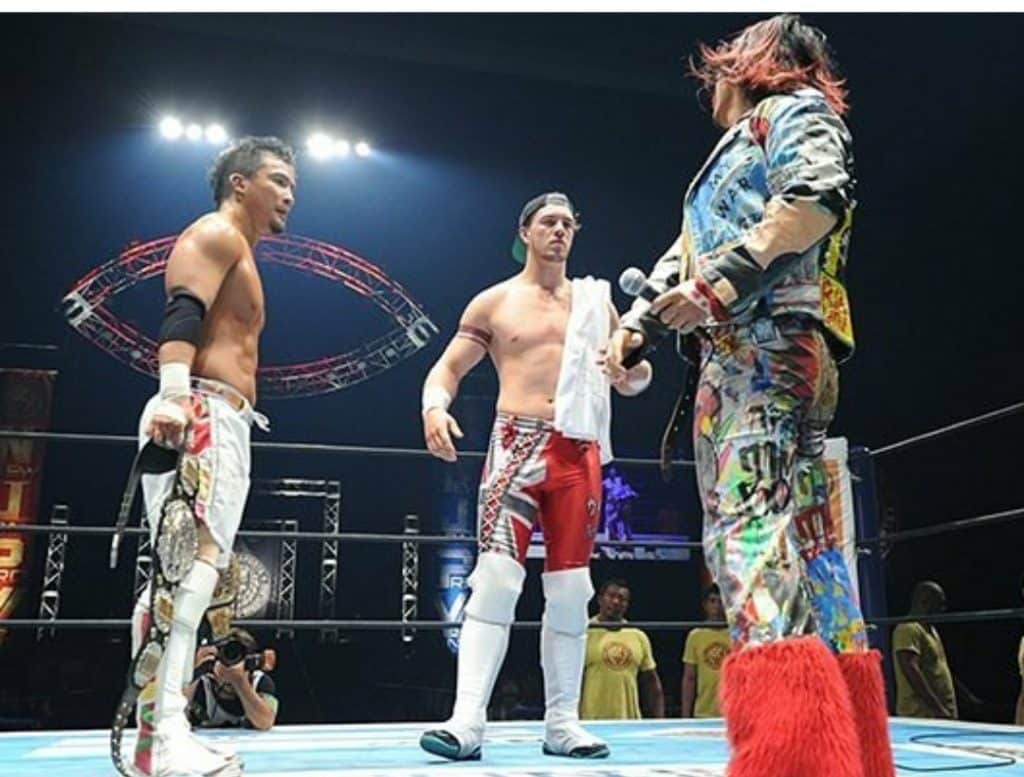 From there, Hiromu would compete in the 2018 Best Of The Super Juniors where he would defeat Bullet Club's Taiji Ishimori in the tournament finals. At Dominion that year, he unseated Will Ospreay to win the IWGP Junior Heavyweight for a second time. A month later, Hiromu's ascent was almost permanently halted after a freak accident at the G1 Special in San Francisco.

That night, he was defending his title against longtime rival Dragon Lee. When Lee executed the Phoenix Plex, a dangerous maneuver often done years before by Kota Ibushi, Hiromu landed badly, causing him to suffer a broken neck. It was soon reported that Hiromu would be out of action for 9 months to a year due to the injury. This resulted in the IWGP Junior Heavyweight Championship being vacated on August 20.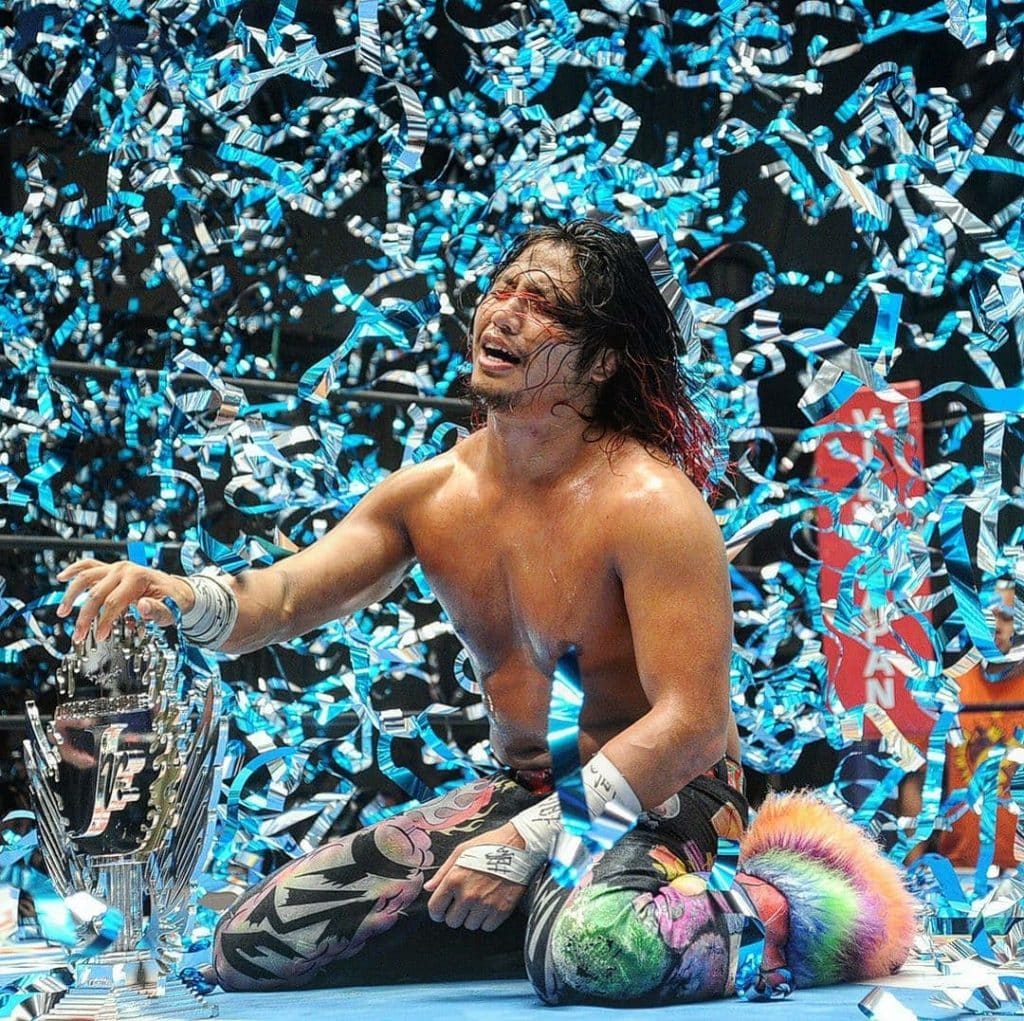 Hiromu would make his return on November 3, 2019 to challenge Will Ospreay to a match at Wrestle Kingdom 14 for the IWGP Junior Heavyweight Championship. The challenge was accepted and the two were now set to go head to head in the Tokyo Dome. On December 19, 2019, 530 days after his last match, Hiromu returned to the ring in a tag team match where he and Bushi lost Ospreay and Robbie Eagles.

He would then capture the junior title for a third time on night one of Wrestle Kingdom 14. On night two, he teamed with Ryu Lee to defeat Jyushin Thunder Liger and Naoki Sano in Liger's retirement. After the match, Hiromu promised the junior legend that he would continue the legacy of the junior division that Liger had started.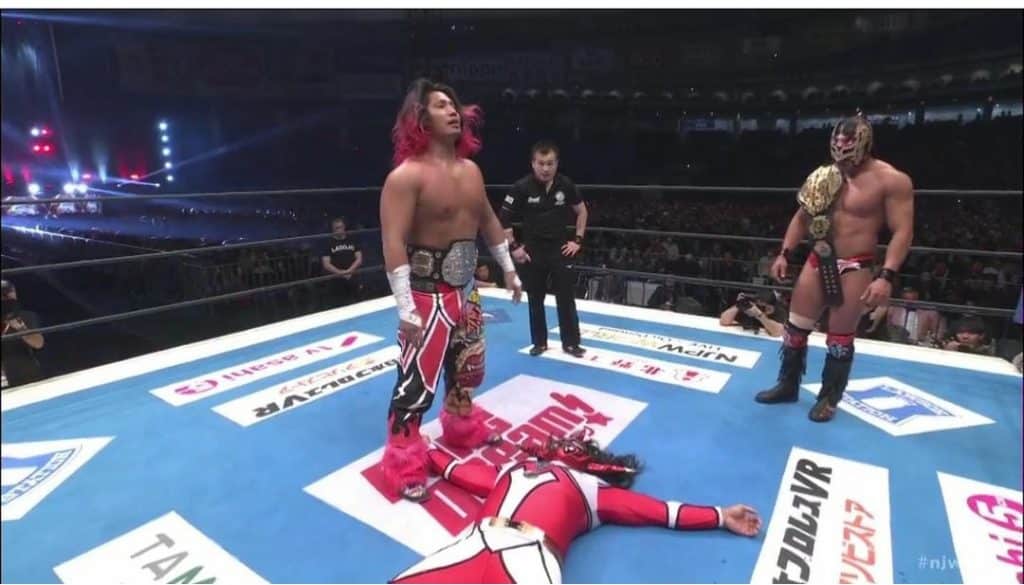 The Covid-19 pandemic would lead to New Japan going inactive in the spring of 2020. Because of this, the scheduled match at the annual NJPW anniversary event between Hiromu and Tetsuya Naito had to be canceled. After the promotion's return, Hiromu lost the IWGP Junior Heavyweight Championship to Taiji Ishimori at Summer Struggle in Jingu Stadium after a 238 day reign.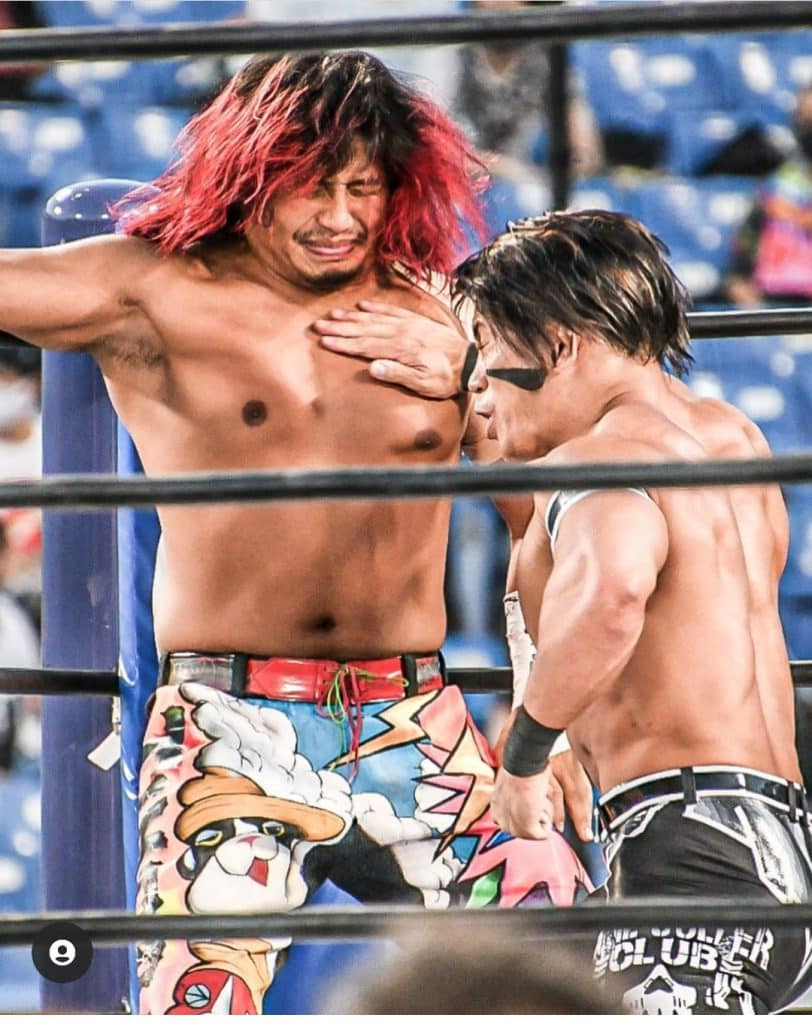 He was later announced as one of the participants in Best Of The Super Juniors. At the tournament finals, Hiromu would find himself face to face with his old rookie classmate, El Desperado, in one of the year's most critically acclaimed matches. He would immediately call out Super J Cup winner El Phantasmo to a match at Wrestle Kingdom 15. He would be successful on both nights and begin his fourth reign as IWGP Junior Heavyweight Champion. Hiromu is now embroiled in a rivalry with Roppongi 3K's Sho. The two went to war over the prestigious championship at New Beginning in Hiroshima where Hiromu retained. How much longer will Hiromu's reign at the top of the junior division in New Japan last? Only time will tell.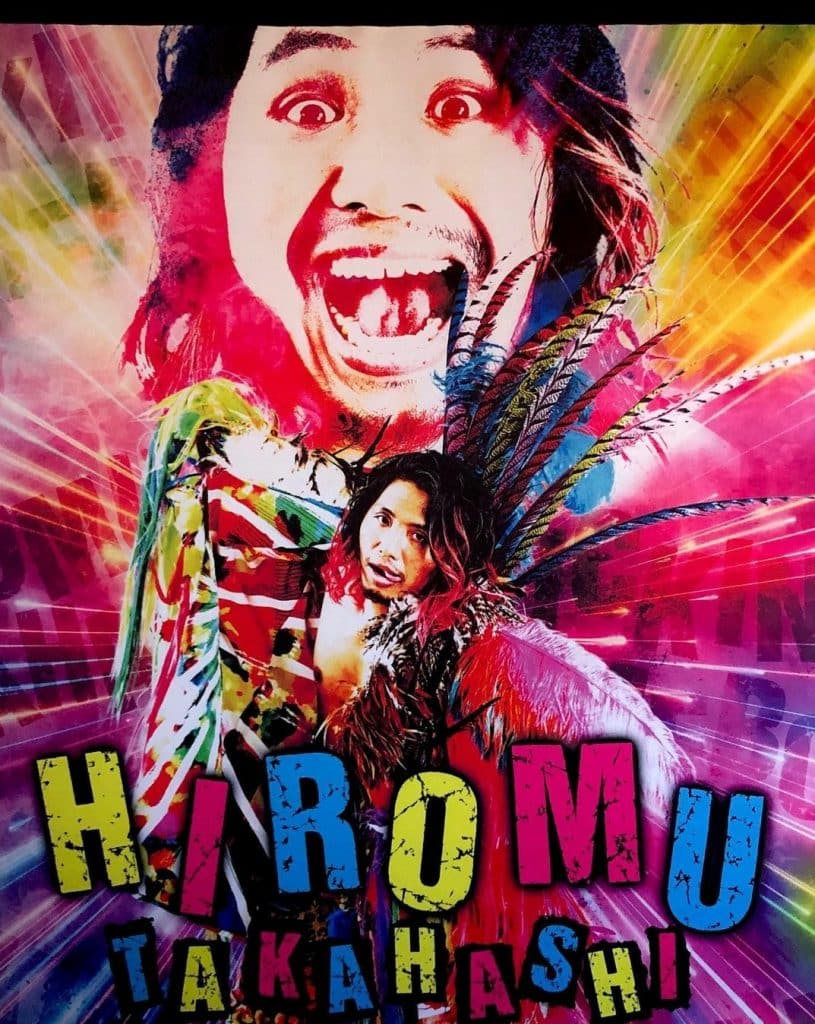 The last ten years have been a wild ride for Hiromu Takahashi. From those initial growing pains as a young lion, to winning championship gold, then nearly losing it all and rising again, Hiromu is one of NJPW's best examples of the power of perseverance. His manic energy and high flying wrestling style have made him one of the promotion's most beloved performers. His Mochineko mascots, Daryl and Naoru, have been another fun element of his in ring character. As New Japan's junior ace, Hiromu Takahashi has proven that he was truly born to be forever wild.