This week we focus on another spectacular female talent who has recently begun appearing for AEW. Kiera Hogan debuted on AEW Dark against Hikaru Shida in early August. She most recently appeared for AEW on their special 'The First Dance' episode of AEW Rampage. Hogan has been wrestling for a number of years, most notably being a two time Impact Wrestling Women's Tag Champion with Tasha Steelz. Now she looks to continue her growth as a performer, becoming one of the most sought after independent wrestlers in the business.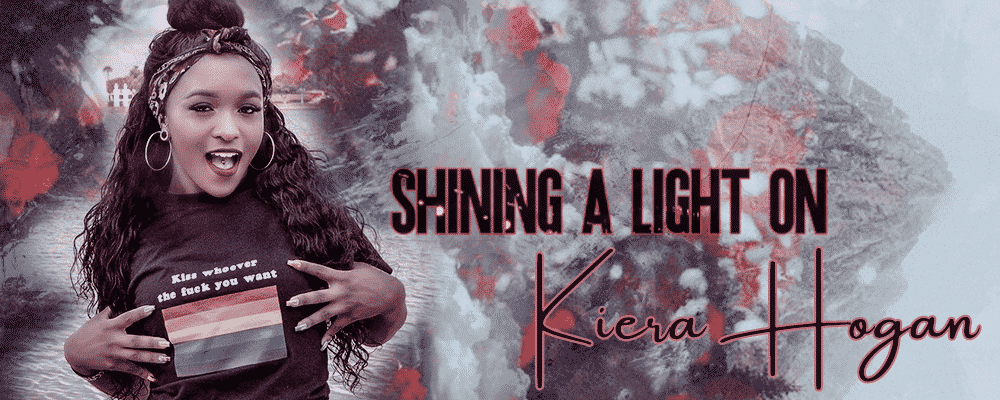 Hogan has been a lifelong wrestling fan and entered the business as an interviewer before becoming a full time wrestler. She grew up in Decatur, Georgia, a city northeast of Atlanta. While she had a passion for wrestling from a young age, she also focused heavily on athletics in general. She would participate in gymnastics, dance, baton twirling, cheerleading, track and soccer. She excelled in sports, especially soccer, playing at both the school and club level throughout high school. While in school, she also focused on a number of other extra curricular activities including playing the clarinet, the violin, and girl scouts growing up.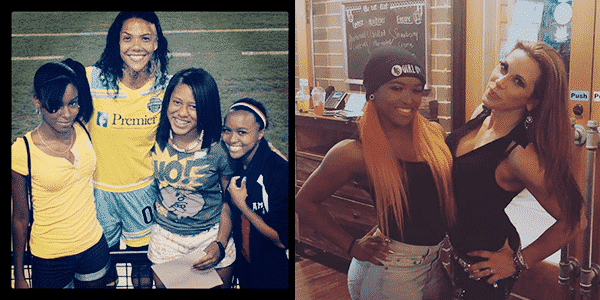 Despite her heavy focus on so many things growing up, wrestling always had the eye of Kiera. Growing up, superstars like Jeff Hardy and Mickie James would stand out to the young Kiera. She would watch and study as much wrestling as she could find, primarily focusing on WWE and Impact's Knockouts division. She had such a passion for Impact, she even made videos for social media discussing the product and her opinion on it. This passion for wrestling would eventually inspire her to get involved with the business.
From a young age, Kiera had visions of getting involved in the wrestling business. While she had some aspirations to be a vet or a professional soccer player, this shifted as she grew older. At age 14, she told her best friend about her goals to pursue a career in wrestling. While she had considered playing college soccer in Florida, this was primarily to also train for wrestling in Florida. She did go to college but opted to only attend for one year before setting her sights on a career in wrestling full time.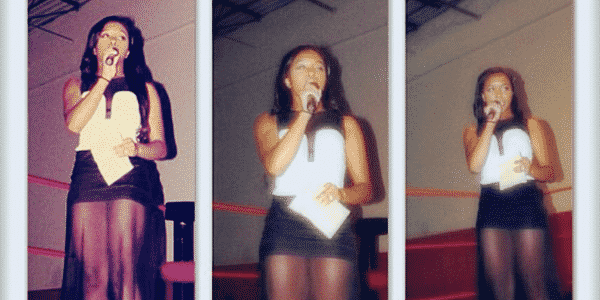 The decision to leave college to pursue her wrestling career was difficult for her parents. Both parents wanted Kiera to go the traditional route of attending college which is why she attended to begin with. However, she could not deny that her passion was in wrestling. After doing some work as an announcer and interviewer for local independent PWX, Kiera decided to take things a step further. She would begin training at WWA4 in Atlanta under the tutelage of former WCW and WWF superstar Mr. Hughes.
At the time, Mr. Hughes saw Kiera attending a practice in support of her significant other. After speaking to her and gauging her interest in training, Hughes encouraged Kiera to join the school in hopes of building up the local women's wrestling scene. She made her independent debut in 2015, in a match against Owen Knight. Following a series of matches with Knight, Hogan would begin a feud with Priscilla Kelly, now NXT's Gigi Dolin.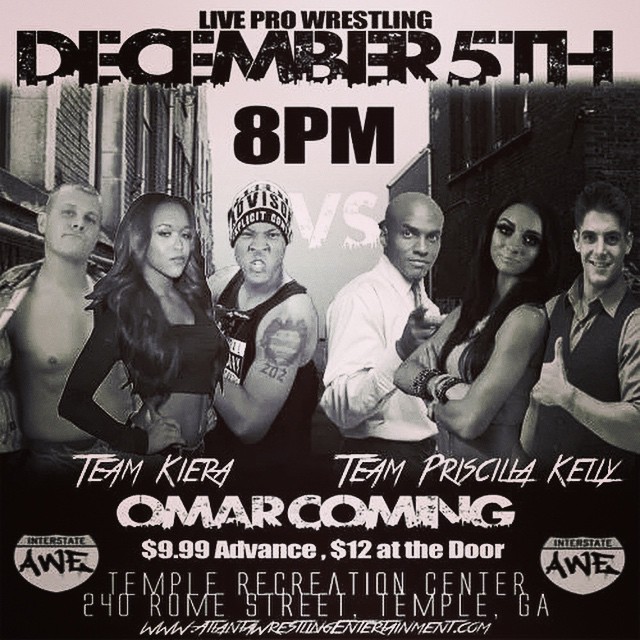 The two would come up together through the Georgia independents and would wrestle a number of times over the years, including a PPV match for Shine at their Shine 42 event in Florida. Kiera wasted little time before starting to travel, getting as much wrestling experience as possible. By 2017, she would wrestle in over 10 different states. In less than two years, she appeared in states like New Jersey, Texas, North Carolina, and Illinois, among others. While she began in Georgia independents like WWA4 and Atlanta Wrestling Entertainment, it didn't take long for Kiera to begin appearing in a number of other promotions.
She'd wrestle for the North Carolina based OMEGA, ROW, ECWA, and prominent women's promotions such as Rise, Shine, and Shimmer. She would get to wrestle with a number of women's wrestlers who would rise to fame in the coming years, like Tessa Blanchard, Shotzi Blackheart and Britt Baker. Within three years of joining the business, Kiera would get her first big opportunity wrestling for Impact Wrestling. This was a dream come true for the young superstar as she went from making videos discussing TNA to actually wrestling for the Impact Wrestling promotion.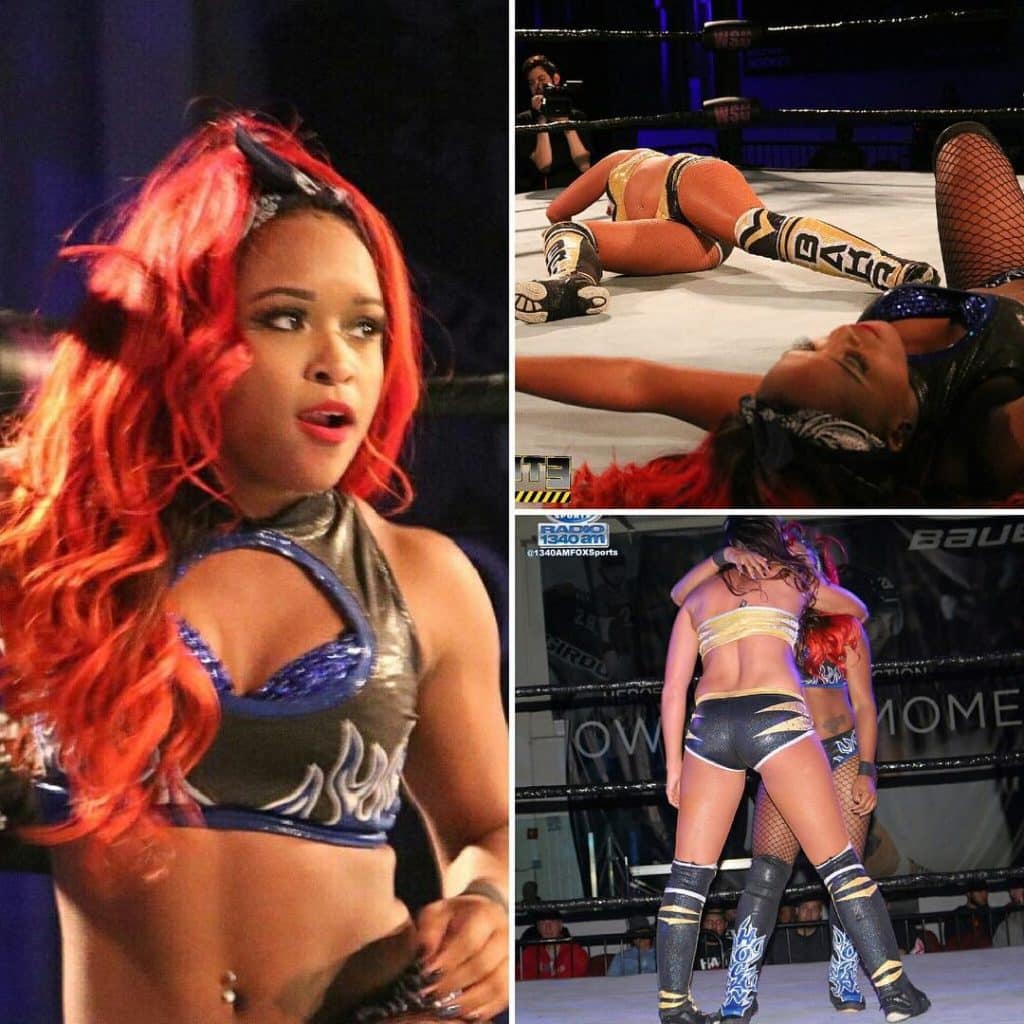 Initially, she began on the losing end in Impact before aligning with Allie, now AEW's "The Bunny". While teaming with Allie, Kiera began picking up victories, eventually earning herself a shot at the Impact Knockout's Championship. Despite coming up short against Tessa Blanchard for the Knockout's Championship, she continued to wrestle for Impact where Allie would eventually turn on her. During her time with Impact, Kiera would get the opportunity to travel abroad. She'd wrestle for The Crash in Mexico as well as Impact in Canada. She would also continue to appear for Shine, Shimmer and in Women of Wrestling, under the name "Fire".
While in Women of Wrestling, Kiera teamed up with AEW's Diamante, who would appear under the name "Adrenaline". The duo found championship gold with the WoW Tag Team Championships in a tournament for the titles. They were a fantastic team for WoW and were a fantastic team in real life as well. As Kiera's trajectory began to rise, she began connecting with fans on social media, letting them know a bit more about her.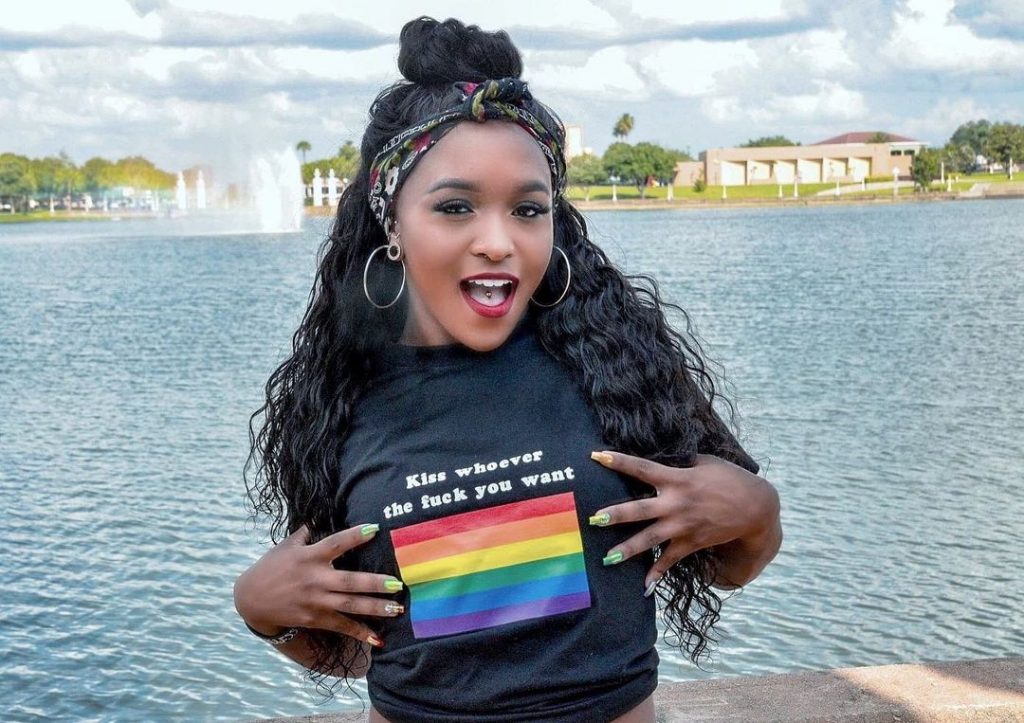 In June 2019, on the final day of Pride Month, Kiera made a post announcing her coming out and happily embracing her true self. Within the post, Kiera cited a number of people in her life who inspired her, but none more than her cousin Daven who was always true to herself. A month later, Kiera would make another post announcing her relationship with fellow wrestler and tag team partner Diamante. Soon after Kiera would get the opportunity to speak at a number of LGBTQ events during a coming out party she held in October of 2019.
The party would coincide with Impact's Bound for Glory weekend. Kiera would make a number of appearances at LGBTQ+ pride events speaking on her story and perspective of coming out. This was a huge moment for Kiera. She was able to express herself fully and help motivate others who may be facing the same struggles she did. While growing up, it was difficult for Kiera to express herself even to some members of her family, so this was an important week for her. She was able to not only speak her story but open the door for others to be themselves as well.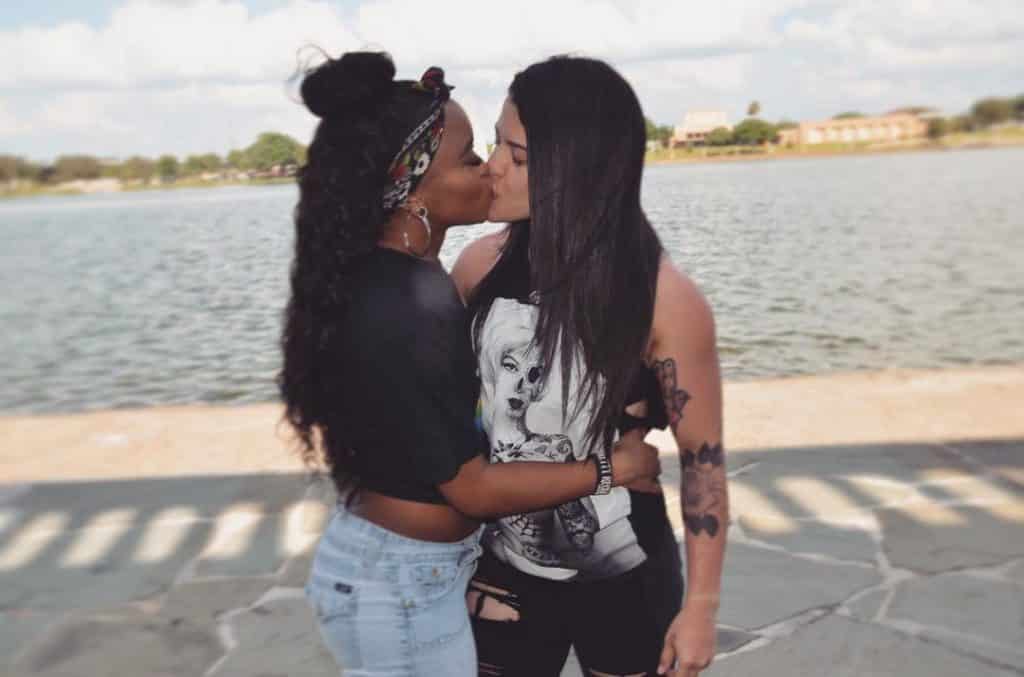 She would continue on her winning ways both in life and in wrestling. She eventually captured the Impact Knockouts Tag Team championships alongside Tasha Steelz as Fire 'N Flava. The duo would hold the titles for a number of months, even defending them at GCW's For the Culture event in April of 2021. This event was hosted by AJ Gray and meant to bring more attention to the black independent wrestling scene. Yet another event Kiera was part of that was meant to help shine light on some underrecognized communities.
Kiera would continue to appear for Impact for a number of months. Eventually, Fire N' Flava would drop the Knockouts tag team titles to Decay just before Kiera's final appearance for the company. Kiera would make the decision to step away from Impact, a company she loved, to push herself to another level. Shortly after exiting Impact, Kiera would make her first appearance for AEW, wrestling on both AEW Dark and Dark Elevation against two of the company's top women in Hikaru Shida and Kris Statlander. She would then go on to face Jade Cargill at the company's second episode of AEW Rampage. This would be one of the most viewed episodes of AEW on TNT as it was the first AEW appearance of CM Punk.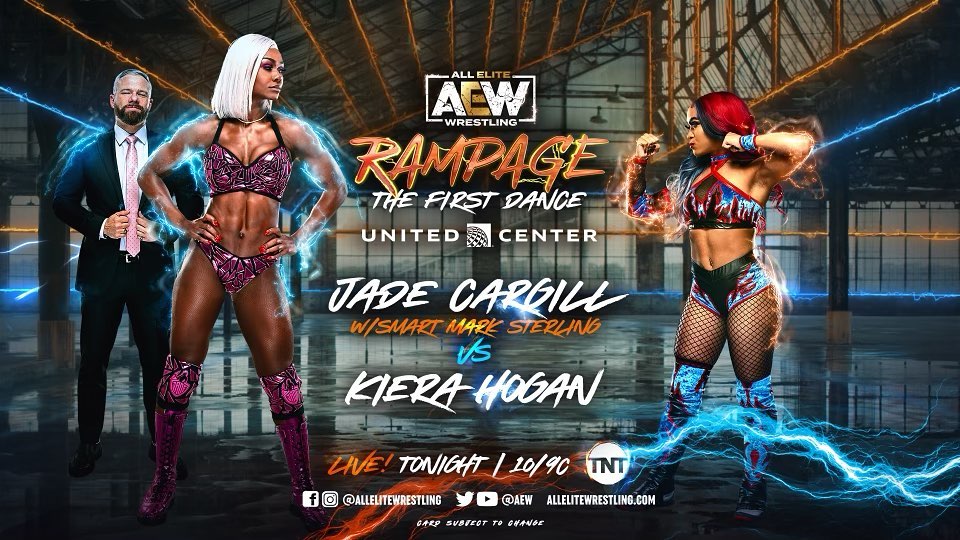 In just six years of wrestling, Kiera Hogan has quickly ascended the ranks due to her persistence and hard work. The Girl on Fire has been on a hot streak since stepping into a professional wrestling ring, wasting no time hitting the road and traveling to shows out of state. Getting herself seen across the country and working with some of the best independent talent helped set Kiera up for a bright future. Wrestling for Impact wrestling would give her experience wrestling on TV and help her grow as a performer. It's unsure if Kiera has signed an official AEW contract but it seems she is clearly on the companies radar. If she does indeed sign she will be a great addition to the companies growing women's division that seems to get better by the week.

Editor's note: At the time of publication, it has been announced that Kiera Hogan will be competing in the All Out Women's Casino Battle Royale. The winner of this event will face either Dr. Britt Baker D.M.D or The Galaxy's Greatest Alien Kris Statlander, for the AEW Women's World Championship.