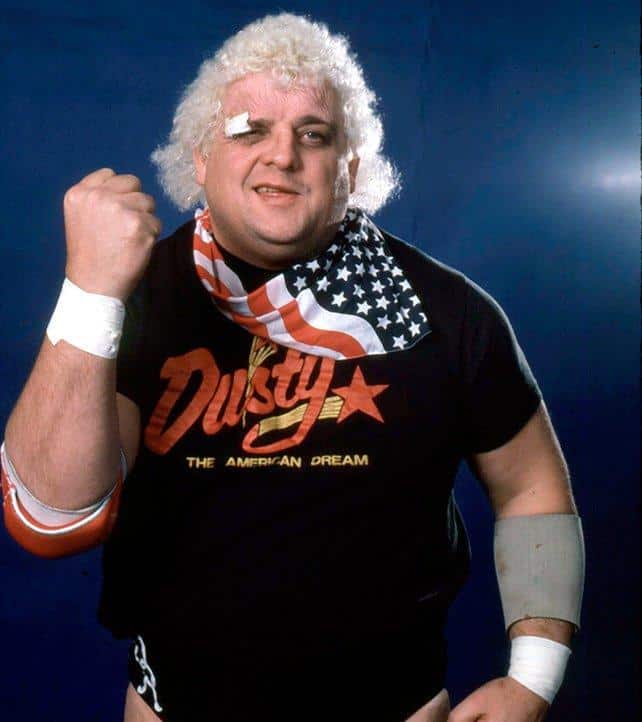 "Let me tell you something," Dusty Rhodes began.
Boy, did he live up to that promise. His posture weighed down by distress, his eyes hidden behind dark shades, the plumber's son with a Baptist preacher's inflection told the audience of his torment, his fury, his seething determination.
This grainy clip from 1987 is a reminder of what we have never forgotten: Rhodes reigned on the mic. He was a professor of the art of the promo. Each trip to a live microphone led to a new gripping lecture, a profound experience.
We often speak of the poetic nature of his famous Hard Times promo. It's a fabulous speech powered by Rhodes' thousand-watt charisma. Ian Williams of Vice wrote of it: The monologue is a thing of pro wrestling lore, imitated and recreated for three decades now."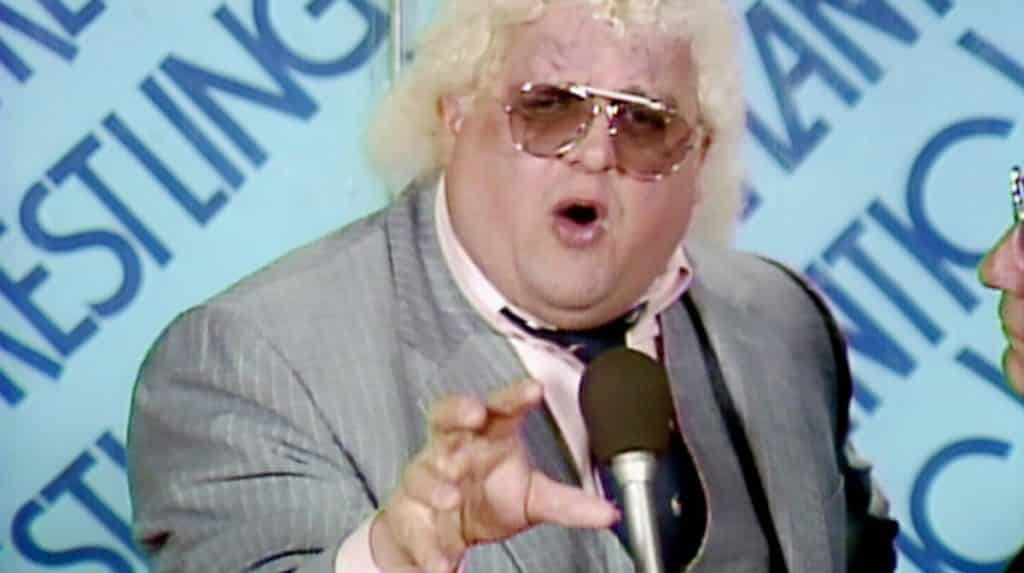 The View Never Changes speech is a masterpiece of its own. Consider too the speeches where the burly world champion told us about dining on pork and beans or where said he was living on the end of a lightning bolt, it's easy to see why this bit of verbal mastery gets such little attention.
If you create pièces de resistance as often as Rhodes did, a few are bound to be overlooked.
In this promo on NWA TV, Rhodes told the crowd: "There's been a lot of pain, blues, and agony in this household." He was referring to a series of tribulations (both real and storyline) piling on his broad shoulders. His tag team partner Magnum TA lost his career and nearly his life in a gnarly car accident. Rhodes had since formed a partnership with Soviet villain-turned babyface Nikita Koloff only to later watch former brother-in-arms Dick Murdoch try to break Koloff's neck.
You didn't need to be around at the time to appreciate this drama. You didn't need to follow the soap-opera-esque narrative of an evil Russian suddenly becoming a hero to the American people or a hard-nosed Texan like Murdoch joining the Soviets and betraying his longtime friend in the process. Rhodes caught you up (with style) thanks to his frenzied speech.
He was brilliant at summarizing the stories that led to big matches, condensing them into raw emotions fans could soak up through the TV screen.
His desire to still compete in the Jim Crockett Jr. Memorial Cup Tag Team Tournament despite Koloff's injury came through in the fire in his voice. Rhodes was equal parts heartbroken and livid here.
"We'll be back," he growled. "We'll be in the Cup if I have to carry him out there."
This of course was about more than a tag team tourney; it was a chance at vengeance aimed at Murdoch. Glaring at the camera, Rhodes made his bad intentions toward his new enemy clear.
"Murdoch, don't take a breath because I'll grab it from you, baby, and take it right out of your body," he said.
The threat was unique and haunting. The delivery was arresting. That combo was a large part of the magic of Dusty Rhodes' interviews.
No one else talked like him. No one else could describe what we all experienced with all that twang, panache, deft lyricism.
Ric Flair, a famed promo cutter himself, wrote in his autobiography To Be the Man how much influence Rhodes had on him. Rhodes, still partnering with Murdoch at the time, left a young wrestler wanting to be as cool as the American Dream. "I was infatuated with being like Dusty," Flair recalled.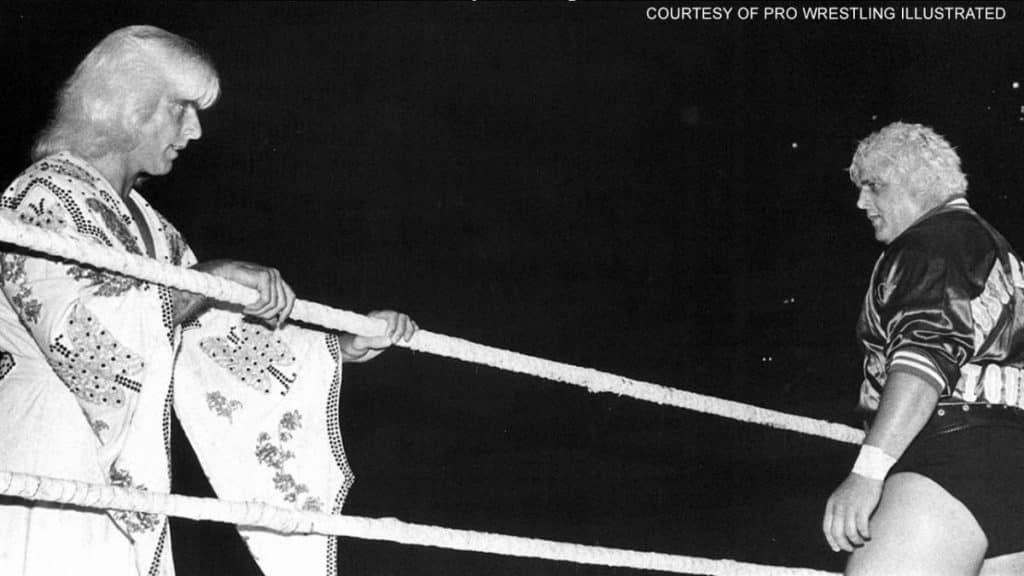 It's no wonder. The former NWA champ could rock a feather boa or a Miller High Life cap and come off as an absolute rock star. His throwaway lines were gold. He seemed to create new slang on the spot.
Perhaps Rhodes' best skill, though, was that he could take any wrestling angle and make it feel like a life-and-death struggle. A wrestling match became a battle for two men's souls. That's exactly what he did here leading up to the Crockett Cup and Koloff's eventual return.
His voice pulsing with an anger that seems to both fuel and exasperate him, Rhodes asked Murdoch to look back on his past, to remember the enemies who have come after him and failed.
"Ain't nobody going to drop me on my head because I've been dropped on my head by the best of them," Rhodes explained. "Ask Ole Anderson. The Four Horsemen. Ask The Family and see whose still standing here."
Consider this promo the pro wrestling equivalent of Vincent Van Gogh's Crab on His Back, the classic artwork that doesn't get the love it deserves as everyone is busy applauding Starry Night.
The promo is not even a full two minutes long, but it offers a range of emotions, a retracing of a rivalry, and a glimpse at a fighter's still-healing scars.
Not surprisingly, this all ended with a bit of Rhodes-style poetry. His final line, one last flourish, was a verbal job that only Dusty would throw: "I'm gonna get funky with you—real bad."