At All Elite Wrestling's Full Gear PPV, the stage is set for one of the most epic battles in AEW History, as Jon Moxley and MJF face off for the coveted AEW World Championship, and perhaps, the prestige of carrying the mantle as the heart and soul of the company itself.

Both men can call themselves "All Elite from day one", as MJF was signed with All Elite Wrestling in January 2019, while Jon Moxley made his All Elite debut during AEW's first-ever show Double Or Nothing in May of the same year. Closing out the inaugural show with a thunderous crowd chanting his name, Jon Moxley stood upon a pillar of poker chips, triumphantly standing as a torchbearer for a revolution in professional wrestling.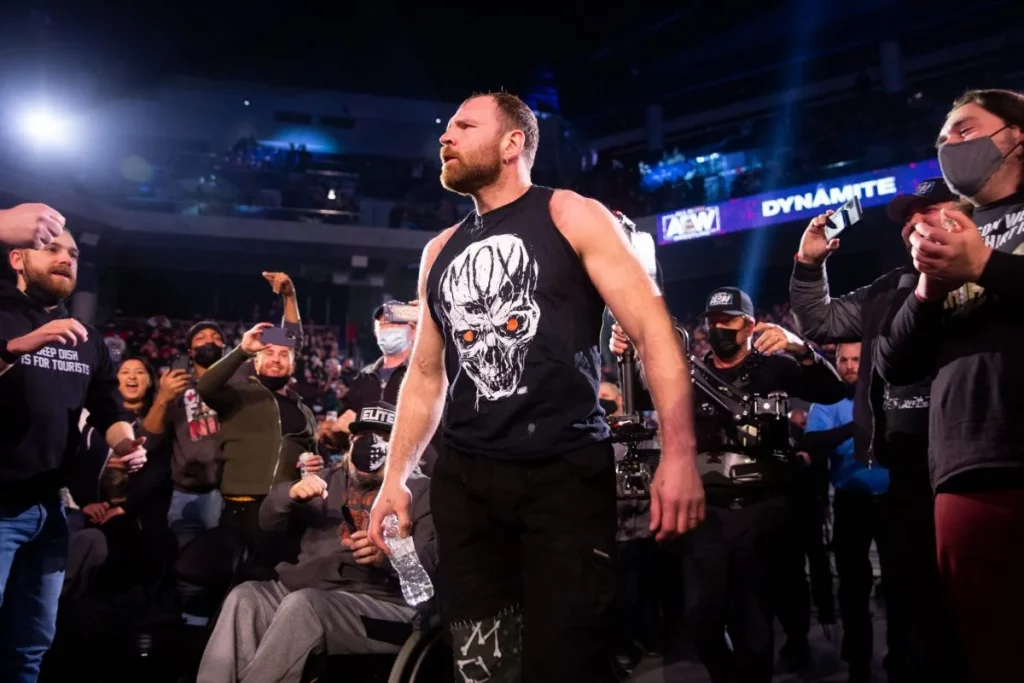 The Heart and Soul of All Elite Wrestling
Since that time, Jon Moxley has become the first 2-time AEW World Champion, carrying the mantle of AEW through the challenges of the COVID-19 Pandemic Era and the uncertainties that came with the post-All Out championship vacancy of CM Punk. He has shown immense character and strength while overcoming his struggles with alcohol addiction, and along with the Blackpool Combat Club he has used his strength, prowess, prestige, and lust for blood and violence to elevate younger stars around him in the toughest proving ground in wrestling – the scuffed up squared circle.

In this time, Jon Moxley has undeniably become the heart and soul of AEW, as the grizzled veteran who bleeds professional wrestling, the mentor who elevates the next generation of talent, and one of the locker room leaders using his torch to help the locker room and fans alike navigate the trials and tribulations of a company's growth to greatness.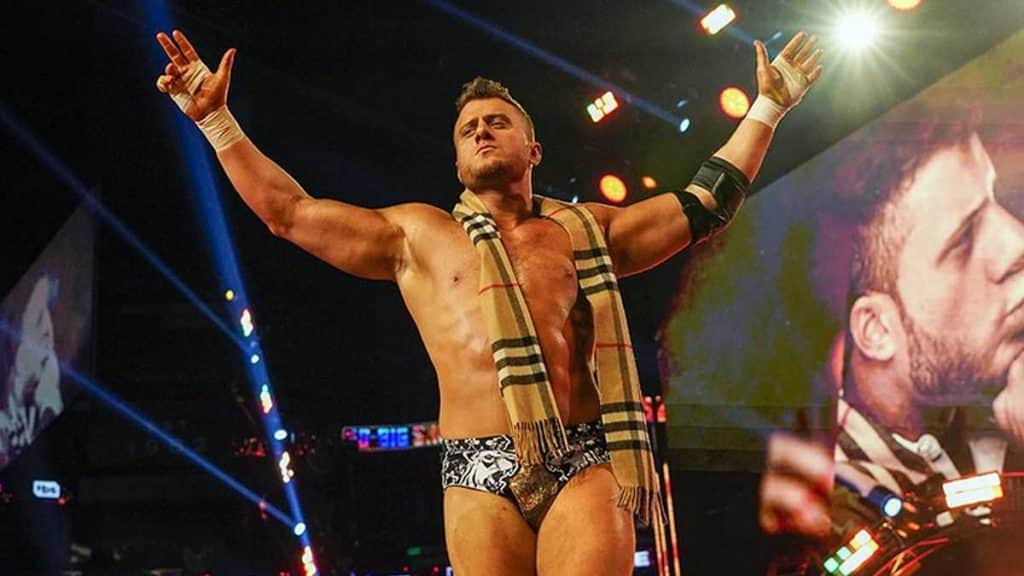 Meanwhile, MJF has quickly grown to become arguably the top pillar of the company and has been consistently named as one of wrestling's greatest rising stars. Known for his extraordinary promos, this generational talent has unrivaled focus, wit, and an often scathing critique that can leave his opponents tongue-tied and enraged. In the ring, he can be just as devastating, with an old-school wrestling ability that can be as brutal as it is studied.

For much of his time in AEW however, MJF has seemingly grappled with himself just as much as his opponents as he's double-crossed former friends, paid mercenaries to protect himself only to enrage them later on with an ever-growing list of ridiculous demands, and found himself navigating the world of professional wrestling politics while trying to maintain an ideal of the sanctity of the sport itself.
At All Out 2022, MJF made his triumphant return after nearly a three-month hiatus as the masked Joker in AEW's Casino Battle Royale. After grasping at the chip that would secure his claim to an eventual championship match, MJF revealed himself as the leader of a newly formed band of mercenaries called The Firm, hellbent on strategy, blackmail, and intimidation.

However, once MJF made his challenge to Jon Moxley official, he declared that he wanted to face the Purveyor of Violence on his own accord, with Moxley at 100% strength. This way, there would be no doubt as to who was the best, and who would lead as the face of AEW and as AEW World Champion. Once again, we saw MJF grapple with himself and his intentions, as he refused to participate in The Firm's beatdown of Jon Moxley, finding himself instead facing the wrath of a group he once called friends and partners.

Maxwell Jacob Friedman is often a lone wolf, which may be in part why he seems to be so fixated on Jon Moxley. Often for MJF, the people he fixates on the most are those he is inspired by, either directly or indirectly. Cody Rhodes, Chris Jericho, CM Punk, William Regal, and Jon Moxley are all people he has been incensed by, even while reluctantly admitting that he aspires to climb the mountains they have summited within their own careers. Underneath the bravado and ego of a man who claims he's "Better than you, and you know it" seems to be a person who strives to live up to that ideal. A man who loves the sport, loves the ring, and wants to, above all else, actually become and be respected as the great wrestler he wants to be.
Full Gear will mark the second time these men have come face-to-face for the AEW World Championship. At All Out 2020, MJF made the case for carrying the company on his back, as a homegrown talent and pillar of AEW, pledging to carry AEW as the face of the company for the next 20 years. At that time, MJF put Moxley into the category of "former WWE star". This lent itself into a storyline with ripples being felt to this day, of MJF's frustration with putting the focus on the legends of "another company" as AEW continued to grow from an alternative in the wrestling landscape to its own full-fledged identity as a major worldwide wrestling company.

The Battle Of Full Gear
Today, we find MJF and Jon Moxley yet again facing each other for the heart and soul of All Elite Wrestling. This time, MJF has grown into an undeniable force of reckoning, both for himself and as a new voice of the voiceless for AEW's fans. Moxley has cemented his legacy in AEW as its torchbearer, champion, mentor, and bearer of absolute violence for the sheer love of the sport. For the pillars who hold the company as the homegrown talent that has grown with it, and for the veterans with power, prestige, and lineage, who've carried the torch that lights the way as the company moves forward.

Jon Moxley and Maxwell Jacob Friedman both have hearts beating with the blood of professional wrestling. Blood that has been spilled for the love of the sport in a proving ground of absolute greatness. At Full Gear, when the spotlight basks the ring in the glow of champions, all will be laid bare as these two men take their long-time struggle against each other, and perhaps themselves, into the ring for the biggest fight of all. With struggle, victory, and championships, one of these men may very well cast All Elite Wrestling into a new future, with a new face to carry it forward into the next revolution.